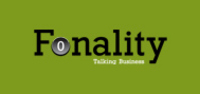 "Fonality can provide our business owners with a product that can help them transition into the world of cloud communication," said David Bayer, CEO of ChamberofCommerce.com
Orlando, FL (PRWEB) April 3, 2011
ChamberofCommerce.com has agreed to an exclusive online partnership with Fonality, North America's fastest growing business communications company. The partnership will make Fonality's cutting edge, cloud-based communications solutions accessible to over one million small business owners on ChamberofCommerce.com.
"At ChamberofCommerce.com we provide our small business owners with the tools that they need to grow and succeed," said David Bayer, CEO of ChamberofCommerce.com. "Fonality can provide our business owners with a product that can grow their company and help them transition into the world of cloud communication."
Purpose-built for small and mid-size companies, Fonality offers VoIP, Unified Communications and contact center solutions that are simple to use, affordable and easy to deploy. The Fonality Heads Up Display (HUD) is an award-winning Unified Communications dashboard that offers presence based capabilities to seamlessly help manage voice, e-mail and chat dialogue and ensure users can reach the right person, with the right information, at the right time.
The company's cloud-based model provides advanced features and services without the costly hardware, infrastructure or lengthy implementation cycles offered by legacy providers. Total cost of ownership is dramatically reduced by 50 percent, or more, while users enjoy access to powerful communications capabilities typically associated with Fortune 500 firms.
"Small businesses are the key drivers of job creation and economic growth across North America," said Fonality's Chief Marketing Officer, Wes Durow. "By partnering with ChamberofCommerce.com, we can better serve this important market segment to enable these small businesses to work smarter through faster and more productive communications."
About ChamberofCommerce.com:
ChamberofCommerce.com provides tools, education and technology to help local businesses grow their web presence online and facilitate connectivity between local businesses in more than 7,000 Chambers of Commerce worldwide. ChamberofCommerce.com also helps industry-leading business-to-business solutions providers introduce innovative products and services to more than one million small, medium and enterprise businesses across the US.
About Fonality:
Fonality is North America's fastest growing business communications company and a leading provider of cloud-based VoIP and Unified Communications solutions for small and mid-size businesses. With a unique software model approach, Fonality provides all the features of legacy providers without the cost or complexity. Founded in 2004, Fonality has delivered more than two billion phone calls across the cloud while enabling more than one million users of open-standard based communications software. Investors include Intel Capital, Draper Fisher Jurvetson and Azure Capital Partners. Visit http://www.fonality.com for more information or call 877-FONALITY.
Fonality is the Official Business Phone Partner of ChamberofCommerce.com.
For questions or inquiries about ChamberofCommerce.com or
ChamberofCommerce.com's Partner Program please contact Kamuti Kiteme, EVP of Sales & Marketing of ChamberofCommerce.com at 407.896.0486 or kkiteme(at)chamberofcommerce(dot)com.
For Fonality related questions, please contact Thomas Moore at 972.499.6648 or thomas.moore(at)hck2(dot)com.
# # #