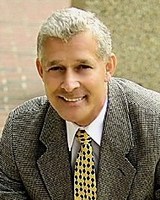 "The need to create communications and PR materials that sell products or services is an inelastic, indispensable activity"
Dumont, NJ (PRWEB) April 3, 2011
Papers were today filed by Alan Gray to incorporate in the state of New Jersey his company, Total Image Worx (http://www.totalimageworx.com), which was founded in 2000, but which at that time served solely as a vehicle for his ongoing work as a part-time independent corporate communications and public relations consultant.
Total Image Worx, LLC will now be ramping up to offer existing and new clients an integrated series of services and product deliverables that bring practical strategic and tactical solutions for marketing communications, corporate communications and PR/media relations in ways that create a total corporate image that works to seamlessly align an organization's key messaging with branding, value proposition, positioning, reputation management, among other marketing-centric activities, programs and organizational touch points.
"I'm extremely proud and enthusiastic about the organic growth potential for Total Image Worx," remarked Gray about the move to incorporate as an LLC. "It has been very rewarding to have had the opportunity to work with organizations such as Shell Oil, Unicef, Del Monte, and non-profit associations as well as not-for-profit foundations across a variety of global geographies," concluded Gray.
Going forward, Total Image Worx will be executing a business development plan that targets smaller, medium-sized organizations as potential clients, and especially so given the current state of the US and global economies. Already Gray counts among his diverse international client portfolio a number of professional services firms, such as several globally-scaled law firms based in Panama. "It's in the nature of today's difficult economic conditions," Gray observes, "that small- to medium-sized organizations are forced to trim back on communications and PR department staff, plus other fixed overhead costs, and then outsource for marketing-related services on an as-needed basis."
"The need to create communications and PR materials that sell products or services is an inelastic, indispensable activity," notes Gray, "that all organizations must sustain in order to position and sell their competitive advantages." A partial list of the many communications and PR services and deliverables that Total Image Worx can provide are the following: Web site content, press releases, blogs, social media, e-books, white papers, op-eds and feature articles, speeches, collateral materials, reports editing and proofreading, newsletters, brochures, print and broadcast advertising, media coverage, and marketing materials. In addition, Total Image Worx can "transcreate" all materials so that, going beyond simple translation, the intended branding, messages and culturally-sensitive connotations are communicated to various target audiences as they are intended by client organizations.
For more information:
Alan Gray, totalimageworx(at)hotmail(dot)com, 703-725-2820
###