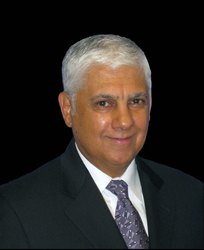 Ron Boger has played a pivotal role in developing Ideavillage as a company, in product acquisition, and the nurturing of top-to-top relationships with retailers across the country
Wayne, NJ (PRWEB) April 2, 2011
Ideavillage Products Corporation, a pioneer in the "As Seen on TV" category and one of today's leading U.S. merchandisers, has named Ron Boger the company's chief operating officer. Adding the title's responsibilities to his current role of executive vice president, Boger is working alongside founder Anand "Andy" Khubani in launching new and innovative products in the mass market.
"Ron Boger has played a pivotal role in developing Ideavillage as a company, in product acquisition, and the nurturing of top-to-top relationships with retailers across the country," said Khubani of Boger's appointment. "His knowledge and proven background in direct response and retail is an asset to the company and its business partners."
Boger is credited with bringing products such as Smooth Away, Clever Clasp, AquaGlobe, Strap Perfect, Criss Angel MINDFREAK Magic Kits and Tricks and more under the Ideavillage banner and into the mass market and working with major retailers in inventory planning, promotional planning and in-store merchandising.
Prior to Ideavillage, Boger served as president and CEO of Major Connections, Inc., and as senior vice president of Telebrands.
About IdeaVillage
Since 1999, IdeaVillage Products Corporation has been bringing innovative products to market under the As Seen On TV (ASOTV) banner. Headquartered in Wayne, New Jersey, the company is dedicated to providing affordable, quality products offering solutions to life's everyday problems. Today, IdeaVillage Products are among the most popular line of consumer goods enjoying one of the largest retail distribution networks in the country, IdeaVillage's As Seen On TV products are available nationwide at food, drug, and mass retail outlets, as well as directly. IdeaVillage has supported organizations such as the Breast Cancer Research Foundation, Cherish the Children Foundation, Boys and Girls Clubs of America and the Make-A-Wish Foundation. For more information visit http://www.ideavillage.com
# # #