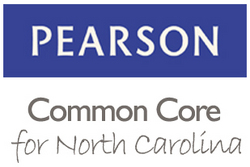 Raleigh, NC (PRWEB) April 4, 2011
One of the first states to adopt the Common Core State Standards last June, North Carolina will implement new, standards-aligned K-12 Reading/English Language Arts instruction for the 2011-2012 school year. The North Carolina Board of Education has approved three Pearson programs for the states' students, Reading Street Common Core Edition (grades K-5) and Prentice Hall Literature (grades 6-12), both specifically designed to set students on the path for college and career success. Additionally, Pearson's new Writing Coach (grades 6-12) is approved for improving students' writing skills.
Pearson School's North Carolina Vice President Mark Shufelt said, "We have new Common Core programs for North Carolina's students that start in kindergarten and take them all the way through high school. For our elementary program, we have the advantage of having members of the Common Core State Standards English Language Arts Development Team as co-authors of our K-5 Reading Street Series - Dr. Karen Wixson, Dean of the School of Education at the University of North Carolina, Greensboro; and Dr. Peter Afflerbach, Professor, Dept. of Curriculum and Instruction at the University of Maryland." He added, "Our middle/high school program is also fully coherent with the new standards. Writing Coach, our innovative digital tool, will engage students in their preferred medium and advance their writing proficiency. With these robust programs, North Carolina's students will have all they need to be college and career ready."
Shufelt continued, "We offer comprehensive professional development to make the move as seamless as possible for North Carolina educators. We pledge to ease this transition to the Common Core with support and access to the finest tools and training."
Pearson's approved programs for North Carolina include:
Reading Street Common Core Edition - Grades K-5
Dr. Afflerbach said, "The new Reading Street Common Core Edition will help students achieve the higher level thinking that is the signature of the Common Core State Standards." Pearson's research-tested elementary program, Reading Street Common Core Edition, is the first program to map to the new standards. It offers a fully-aligned digital version with interactive practice for today's digital natives, and a formative assessment engine for tracking and reporting student data. The online warehouse of titles will assist North Carolina teachers as they strive to provide increasingly complex text to all students as called for in the standards.
Prentice Hall Literature - Grades 6-12
The award-winning Prentice Hall Literature program tackles issues around student engagement and is written to directly address each of the Common Core State Standards: (1) Text Complexity; (2) Literary Analysis; (3) Independent Reading; (4) Informational Text Across Content Areas; (5) Integration of Reading/Language Arts Skills; (6) Traditional and Performance-based Assessment; and (7) Best in Class Digital Resources. With the personalized digital learning paths, increased teacher support, and a wide array of digital tools, the program is designed for ease of implementation in the classroom while preparing students for college and careers.
Writing Coach - Grades 6-12
The comprehensive Writing Coach program will allow North Carolina's teachers to easily customize for students' individual needs -- whether they are on-level, advanced, struggling learners trying to catch up in class, or English language learners. Through a unique digital writing "coach," the interactive program gives immediate feedback -- right down to the paragraph level of essays -- to ensure students grow into independent writers. The tool looks at a student's work in progress, one paragraph at a time, and analyzes the ideas, topic support, and organization in their essays.
In addition to the three approved instructional programs for students, Pearson is offering North Carolina's educators comprehensive Common Core professional development services:
Professional Development for Teachers and Leaders
One of the biggest challenges in moving to the Common Core State Standards is ensuring that administrators and teachers are prepared and can implement these new benchmarks as part of their curriculum and day-to-day instruction. To help educators make good on the promise of college and career-ready students, Pearson offers a comprehensive continuum of services designed to address the practical application, integration and implementation of the Common Core in schools. Professional development services can be directly tied to Reading Street and Prentice Hall Literature curriculum and may be delivered as separate offerings or as a series, based on preference and need. For more information, go to http://www.commoncore.pearsoned.com or http://www.pearsonpd.com.
For more information on all of Pearson's Common Core programs for North Carolina, go to: http://www.northcarolinaliteracy.com
Pearson and the Common Core State Standards
Pearson, the leading education, technology and services company, is creating a complete new system of instruction built around the Common Core Standards. Teachers and students will access the latest and most effective digital learning technologies as they prepare to meet the internationally benchmarked college readiness goals articulated by the Common Core Standards. The new instructional system will engage both teachers and students within a learning model that enables teachers to assess students unobtrusively, diagnose their learning needs swiftly, prescribe personalized learning, and monitor student progress for continuous improvement in student achievement and teaching effectiveness. Pearson has as its mission to work side-by-side with states, districts, teachers, students and parents to ensure that every child is prepared for college and career. For more, visit. http://www.pearsoned.com/commoncore.
Contact: Kate.miller (at) pearson (dot) com - 1.800.745.8489
###