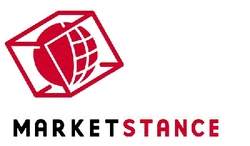 We are very pleased to welcome Doug to the MarketStance team.
Middletown, CT (PRWEB) April 5, 2011
MarketStance announces that Doug Picadio has joined the Sales Team as the Regional Relationship Director, representing accounts predominantly in the Mid-Atlantic and Southeast Regions. Mr. Picadio officially started his position on April 1, 2011, and will be based out of New Jersey.
In his position as Regional Relationship Director at MarketStance, Mr. Picadio will be responsible for representing current MarketStance clients based in his territory in addition to expanding MarketStance's client base in the commercial insurance industry.
Mr. Picadio brings years of experience growing existing business and new business acquisition, most recently for Experian, with a client base in the commercial insurance industry, utilities, leasing companies, banks and credit unions. His industry knowledge, the ability to identify his clients' business needs, and the wealth of information products and services offered by MarketStance is a combination for success for MarketStance clients and prospects in the insurance industry.
"We are very pleased to welcome Doug to the MarketStance team. His extensive knowledge of how the insurance industry consumes data coupled with his experience in solution sales of data to insurance carriers will allow Doug to assist his clients and prospects to identify which MarketStance solutions will best meet their business challenges and data needs," states Jim Hearn, MarketStance's Chief Marketing Officer.
Mr. Picadio's past roles have included consulting on many insurance industry business areas – underwriting, pricing, predictive modeling, account management, and solutions implementation – in addition to managing the product development of enterprise-wide solutions for insurance companies. "Business decisions are not made solely on data, but rather the combination of quality data, a means to enable one to take action on and synthesize data into intelligence and consultation to help clients understand the intelligence that is ultimately provided. MarketStance enables their clients to build a foundation of intelligence based on the systems and data that they have compiled, take action on that intelligence, and provides a consultative environment where industry knowledge sharing is fostered. I am truly excited to be a part of this team."
About MarketStance
MarketStance is the leading provider of information and analytics to the insurance industry. Our validated and tested analytic techniques provide a synchronized and impartial view of the insurance marketplace to innovative insurance professionals. The majority of the Top 25 property and casualty insurance companies in the US turn to MarketStance for actionable, accessible information. For more information contact us at (888) 777-2587 or ms(at)marketstance(dot)com.
###