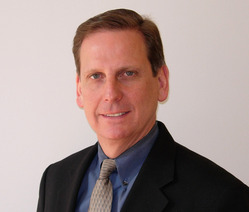 "We will share anecdotal stories and lessons of how inventors and small start-up companies have transformed their product ideas into substantial revenue-generating businesses," said Bleck.
North Chelmsford, MA (PRWEB) April 4, 2011
James Bleck, president of Bleck Design Group, will give a presentation on How to Transform an Invention into a Business on April 7, 2011 during the Design & Manufacturing New England / BIOMEDevice expo. He will speak at the Innovation Brief Theater – booth 703 from 1:20-1:50 to an audience of inventors, entrepreneurs, research and development managers, and engineers at medical, consumer and industrial product companies.
James will discuss his observations and insights from many years of helping entrepreneurs transform a great idea into a successful company. John Anastasi, founder and partner at Lando and Anastasi LLP, will join James to discuss the intellectual property considerations.
James is president of Bleck Design Group. He has written and contributed to design articles for Design News, Medical Design Technology, Medical Product Manufacturing News, and Moldmaking Technology. He is a frequent speaker on product design to business and academic audiences. He has served as a juror for Industrial Designers Society of America/BusinessWeek International Design Excellence Award and Consumer Electronic Show Innovation Award competitions. He received his BFA in Industrial Design from the University of Illinois and completed graduate studies in management at Northeastern University.
Bleck Design Group, founded by James Bleck in 1983, designs products for clients in a wide range of industries: including medical devices, business equipment, consumer and industrial products. Its team of industrial designers and engineers has earned over twenty international awards for product design excellence, including two prestigious "Design of the Decade" awards from BusinessWeek/IDSA.
Bleck Design Group will be exhibiting new and award-winning products at their Design & Manufacturing New England booth 123 on April 6th and 7th. James Bleck will be available at the Bleck Design Group booth or by phone at 978-251-7474 x223 to discuss a project.
About Bleck Design Group
Bleck Design Group is an award-winning product design and development firm based in the Boston area. For over 25 years, their industrial designers and engineers have created iconic designs for visionary leaders at both small and large medical device, business equipment, consumer electronic and industrial companies. They have a proven track record of working with clients to provide seamless product development from concept to production.
# # #