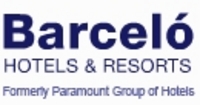 (PRWEB) April 5, 2011
The four star Wales Shrigley Hall Hotel in Cheshire, which has its own 18-hole golf course, is offering keen golfers the chance to enjoy full membership at the club from as little as £41.25 per person per month.
Golf Manager at the Barceló Shrigley Hall Hotel, Golf and Country Club, Anthony Herbert, says: "With the current economic climate many people are cutting down on luxuries but we know that they still value the relaxation and health benefits of golf. We have introduced these fantastic offers so that they can still enjoy their weekly golf sessions. We have also invested a lot into the course over the last year, including new driving nets for the range, so people can enjoy a really fantastic game of golf."
New members can now enjoy a full year's membership at the club from just £595 per person and those who sign up in pairs will only have to pay £495 per person for the whole year.
Current members will also benefit with a fantastic £100 refund on their fees when they introduce a friend to the club.
The hotel's fantastic 18-hole, par-71 golf course was designed by celebrated architect Donald Steel, who has worked on every Open Championship golf course in the country. The course runs through 262 acres of glorious Cheshire countryside, providing an exciting test of skill and stamina for any level of golfer.
Anthony continues: "During my time at the Barceló Shrigley Hall Wales Hotel, Golf and Country Club, I have seen the course flourish into the spectacular golfing destination it is today. The toughest challenges are the 8th hole with the winding stream either side and the 18th hole with its sweeping dog-leg, bordering on the superb fishing lake. With sights such as 'Monty' the Stag and his harem meandering the fairways, there truly is no better place to play golf."
The Barceló Shrigley Hall Hotel, Golf and Country Club is also offering visitors the chance to enjoy full membership at its fantastic health, massage and spa Leisure Club, including a fitness suite, sauna, steam room and swimming pool, from just £1.35 per day. Members who refer a friend will also receive a £20 high street shopping voucher.
For further information about these fantastic offers, visit the golf shop at the Barceló Shrigley Hall Hotel, Golf and Country Club, call: 01625 575626 or email: shrigleyhall.golfretail (at) barcelo-hotels.co (dot) uk. You can also visit the Barceló UK website at http://www.barcelo-hotels.co.uk or browse through our four star UK hotels and resorts page
###