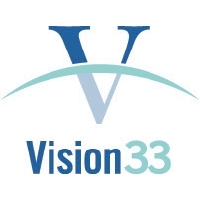 We felt that we had done a lot of research and looked at all of the major players in the ERP market for small to midsized businesses. We were confident that we had found the best product on the market with SAP Business One.
Irvine, CA (PRWEB) April 5, 2011
Vision33 Inc., an award-winning SAP gold channel partner, announced today that its customer, Virtual Graffiti Inc., has formally joined the SAP® Extended Business program in collaboration with Vision33 to actively promote the SAP Business One application to small to midsized businesses. Members of the SAP Extended Business program work directly with an SAP channel partner to promote, implement or develop solutions for small businesses and midsize companies. Program members benefit from access to SAP tools, resources and training to stay up-to-date on SAP software and technology and enhance their ability to provide solutions and services.
A 2010 Inc. 5000 list honoree, Virtual Graffiti is one of the fastest-growing IT solutions providers for business, government and education. Virtual Graffiti's growth and the addition of new product lines propelled its decision to move to one integrated business software solution. At the time, the company had outgrown its existing solution and was using three different systems to run its business. Since moving to SAP Business One four months ago, Virtual Graffiti has seen significant changes and improvements company wide.
"We like the ease and flexibility of SAP Business One," said Hillel Sackstein, president, Virtual Graffiti. "We now have visibility and control across the entire business. By clicking a button, we can see all of our open orders and can easily track and report on movement of any of our products."
Vision33 is excited to welcome Virtual Graffiti to its growing extended family of members of the SAP Extended Business program. "Virtual Graffiti is a true example for other small to midsized businesses of how a company can thrive during a challenging economy, and leverage a new ERP solution to not only reach its growth goals, but also to find new ways to even better service its existing customer base," noted Alex Rooney, vice president, Vision33. "We look forward to taking our relationship with Virtual Graffiti to the next level by jointly bringing the benefits of SAP Business One and our expertise to customers and partners."
When asked about their decision to join the SAP Extended Business program, Sackstein continued, "We felt that we had done a lot of research and looked at all of the major players in the ERP market for small to midsized businesses. We were confident that we had found the best product on the market with SAP Business One. As a technology solutions provider ourselves, we know there are other businesses out there just like us that have similar challenges. If we are using the SAP Business One solution and know how strong it is, then this is something we want to share with our customer base and other growing businesses. The SAP Extended Business program and our trusted relationship with SAP partner, Vision33, will give us the platform to do this."
###