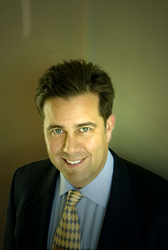 Patients often come in for their procedure during their lunch break, and walk out in about an hour.
Columbia, MD (PRWEB) April 6, 2011
Doctor Jonathan Calure, Founder and Medical Director of the Maryland Vein Professionals, today announced a new Varicose Vein and Spider Vein Treatment Blog to educate the public about common venous disease symptoms, causes and cures.
Dr. Jonathan Calure explains, "Unfortunately, the public holds many outdated misconceptions about varicose and spider veins. For example, many people think that varicose vein treatments require extensive and painful surgery, but that simply is no longer the case."
The new blog features updates and news on a variety of varicose vein treatments including the VNUS Closure Procedure, clinically known as Radiofrequency Ablation (RF).
According to Dr. Calure, "Our patients often come in for their procedure during their lunch break, and walk out in about an hour. What's more, the procedure is covered by most insurances, yields great results, is minimally invasive, leaves almost no scars and is nearly painless."
The new blog will also feature actual patient stories and situations so that readers can make informed decisions. Recent postings have included, "Eight Facts You Should Know About Varicose Veins and Spider Veins" and "VeinGogh: A New Radio Frequency Treatment for Spider Veins."
Dr. Calure adds, "We want to make sure that people know what is true about state-of-the-art procedures like RF and Sclerotherapy, and what is old, out-dated information." The blog can be found at mdveinprofessionals.com/blog/index.cfm.
Maryland Vein Professionals (MVP) is the largest outpatient specialty vein practice by volume in the State of Maryland. Staffed solely by board-certified cardiovascular surgeons, MVP is dedicated exclusively to the latest techniques of minimally invasive vein care. With five convenient locations, MVP patients can receive varicose vein treatment in Columbia, Clarksville, Chevy Chase, Annapolis and Gambrills. Call (877) 7MD-Vein for more information or visit the website mdveinprofessionals.com.
###