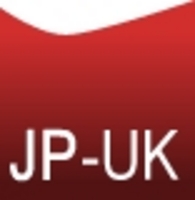 Stockport, Chesire (PRWeb UK) April 6, 2011
JP-UK (Just Print UK Limited) is proud to present the full range of visualisers, or digital camera documents, to its extensive range of teaching technologies. We offer the full catalogue of visualisers from all the leading manufacturers — Elmo, Lumens, Epson, AverMedia, Promethean, Genee, Samsuing etc.
Visualisers are at the forefront of modern teaching technology combining projection with rotation and zoom features enabling the inclusion of three-dimensional images, documents, books and scientific experiments into a fully viewable whiteboard presentation; creating a massive range of interactive possibilities. A visualiser uses an interactive whiteboard delivering an exceptionally powerful presentational and instructive tool.
Visualisers are ideal in any school, college, university, science laboratories, classroom, dental surgeries, clinics and medical teaching hospitals and for business presentations. Used in presentation and display, demonstration, collating several images at once, enlarging an image, text, object or slide to project in phenomenal detail. Easy to set up, light and portable, flexible movement, auto or manual zoom features and internal memory create an ideal teaching tool for all classroom or business environments.
Our most popular ranges of visualisers Elmo L1-EX, Lumens DC158 and Genee GV6100 offer a wide variety of specifications and promotional extras to help deliver its full potential.
Elmo L1-EX SXGA Resolution Visualiser offer 8 times digital zoom, 180 degrees rotation, External Memory with a 5 Year Warranty.
The Lumens DC158 SXGA Resolution Goose-Neck Visualiser has 10 times digital zoom, 270 degrees rotation and a free light panel worth £90.00.
Genee GV6100 is a High-end XGA Resolution Visualiser with 22 times optical zoom, a multitude of connection ports and light box at great value.
Visualisers are currently selling at an exponential rate, becoming extremely popular for classroom use in most school environments due to their teaching potential and the innovation they offer. They allow a presentation or message to be delivered to a larger audience or classroom.
For more information on "what is a visualiser" and to view the full range of visualisers and specifications visit http://www.jp-uk.co.uk.
# # #