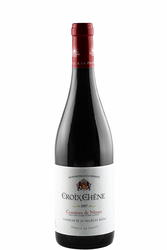 We were delighted to team up with Naked Wines, who are doing a fantastic job with promoting smaller, lesser-known producers – and we were pleased to open our tasting room to their customers, who play a very active part in selecting their wines
(PRWeb UK) April 5, 2011
Online wine retailer Naked Wines, who supports independent winemakers from around the world, has teamed up with Maison de la Région Languedoc-Roussillon to promote wines from the region and expand their range.
Based in Cavendish Square London, the Languedoc-Roussillon offices were opened in June 2008 to develop export opportunities for Languedoc-Roussillon-based businesses, with a key focus on promoting the region's food and wine.
"Languedoc-Roussillon is the world's largest single winemaking region, so we have lots of exciting wines to share with the UK public," explained Sébastien du Boullay, Food & Wine Promotions Manager.
"We were delighted to team up with Naked Wines, who are doing a fantastic job with promoting smaller, lesser-known producers – and we were pleased to open our tasting room to their customers, who play a very active part in selecting their wines."
Naked Wines invited their 'Archangel' tasting panel along to the event, who regularly accompany the retailer to trade events in the UK and Europe. And four different winemakers from the region, including Pierre Latard from the Rhone and Joe O'Connell from Carcassonne, who travelled over to the tasting to show-case their wines and vie for an order.
"Our Archangel buying team have come up trumps again," said Rowan Gormley, Naked Wines' Founder and CEO. "They picked out two cracking Cote du Rhone wines which really stood out - and we've already pre-sold a number of cases."
Francesca Jacklin, one of Naked Wines' founding Archangels, said:
"It's always a pleasure to meet the producers and share their wines in person, and Pierre's wines really stood out on the night – especially the Rose. It's great to have a hand in selecting the wines and I'll be ready and waiting to recommend them to other Naked customers!"
To find out more about Naked Wines and their range from the Languedoc region, visit http://www.nakedwines.com or call 01603 281 800.
Producers looking for funding to break into the UK can apply to work with the retailer at http://www.nakedwines.com/suppliers (no agents please).
###