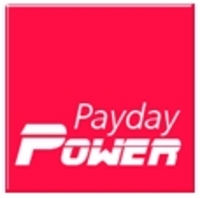 (PRWeb UK) April 6, 2011
Payday Power, providers of financial services to people with low or no credit history are pleased to announce that one of their payday lenders are offering a new lending solution. Payday loans with a guarantor are a way to provide payday loans to a larger number of people and a way of lowering interest rates.
Lending with a guarantor will see the risk associated with the loan offset to the guarantor. For anyone with a poor credit rating or minimal income, this service is a way to bridge the gap.
Up until recently, it would have been likely that prospective applicants with minimal income or a poor credit rating would have had their loan denied. With a guarantor, the lender can be assured that if the applicant doesn't make the repayments, then the guarantor can.
Simon, Managing Director of Payday Power explains why this new type of lending is important, "Guarantor payday loans are going to be used as a new way to bring our customers the best possible service that we can provide. We are constantly looking at our products and ways to improve and with guarantor payday loans we can ensure that more people have a greater chance of a successful application."
With a guarantor, the applicant is reducing the lending risk, as the guarantor becomes responsible for repayment should the borrower be unable to. In this case it also means that the payday lender will be able to offer a lower APR rate. So not only will a guarantor increase the amount of successful applicants, it will also reduce the amount of interest they pay.
Simon expressed what the changes will mean, "As a result we are able to offer lenders up to £500 especially to those who would have otherwise had their applications denied. The application process is slightly changed, you'll need to enter the guarantor's details, they need to confirm and complete the application online, and then we will contact them to confirm and payout the loan."
About Payday Power:
Founded in 2008, Payday Power is a leading broker of online payday loans. Part of the Reset Finance group, they enjoy the backing of a number of major lenders to help get the best deal for customers. Payday Power offer payday loans of up to £1,200 at a typical representative APR of 1,737% - equating to around £25 per £100 borrowed or 25% of the total amount – and are committed to responsible lending.
###