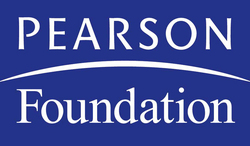 Tallahassee, FL (PRWEB) April 5, 2011
A campaign that encourages Florida schoolchildren to read and earn 50,000 free books for their schools kicked off in Tallahassee today, where thousands of local young people joined legislators and dignitaries to celebrate Children's Week.
Read for My School Florida is the latest campaign offered by We Give Books, the digital initiative from the Penguin Group and the Pearson Foundation that enables students, teachers, and families to work together to provide increased access to books for children who need them--simply by reading online. This new campaign encourages young people across the state to read as many as 50,000 books online in 30 days. For each book read online between April 5 and May 9, the Pearson Foundation will donate one book to the local Florida elementary school that the reader chooses.
Read for My School Florida is the latest reading initiative at We Give Books, which supports a myriad of nonprofit organizations including Room to Read, the Harlem Children's Zone, and Jumpstart for Young Children. We Give Books enables anyone with access to the Internet to go online and read as often as they like from a free digital library featuring more than 150 children's books.
Across the state, elementary school teachers, students, parents, and families are already enjoying reading online at We Give Books following the month long ReadMobile Tour conducted across Florida in March. The Pearson Foundation traveled to local classrooms and United Way community centers in more than 20 cities to share the joy of reading and the power of giving with young children. At each stop, participating children received their very own copy of a book from Anna Dewdney's Llama Llama series to take home.
"We have had a wonderful time bringing the We Give Books ReadMobile to young people across Florida this past month," said Pearson Foundation President Mark Nieker. "We look forward to welcoming young people, teachers, and families across the state to take part in this new campaign, which is designed to showcase the importance of reading. With Read for My School Florida, we will be able to equip libraries and classrooms with books where they will have a remarkable impact."
Over the 30-day reading period that begins today, Florida schools will be able to earn a portion of the 50,000 books being donated as a part of the Read for My School Florida campaign. Leon County Schools Superintendent Jackie Pons will be among the first to participate in the Read for My School Florida campaign during a reading celebration at Apalachee Tapestry Magnet School of the Arts on Wednesday, April 6.
"Student success directly correlates to the reading abilities of our children, making campaigns like Read for My School Florida tremendously important," said Education Commissioner Dr. Eric J. Smith. "Any effort to put more books in the hands of our young people should be loudly applauded as we work to improve literacy throughout our state."
To learn more about We Give Books and the Read for My School Florida campaign, go to http://www.wegivebooks.org/florida.
About We Give Books
We Give Books combines the joy of reading with the power of helping others by connecting young people, parents, and teachers with some of the world's best and most inspiring literacy organizations, and sharing books with the young people these organizations support.
Read for My School Florida and We Give Books are shared initiatives of the Penguin Group and the Pearson Foundation. The Penguin Group provides the free, always-growing digital library of great children's titles that you can read anytime you like, no matter where you are. The Pearson Foundation helps share brand-new versions of these books - and thousands more - with outstanding nonprofit organizations from around the world.
To learn more about the We Give Books program and our nonprofit partners, go to http://www.wegivebooks.org.
About the Pearson Foundation
The Pearson Foundation, a 501(c) (3) nonprofit, extends Pearson's commitment to education by partnering with leading nonprofit, civic, and business organizations to provide financial, organizational, and publishing assistance across the globe. The foundation aims to make a difference by sponsoring innovative educational programs and extending its educational expertise to help in classrooms and in local communities. More information on the Pearson Foundation can be found at http://www.pearsonfoundation.org.
Media Contact:
Stacey Finkel
Pearson Foundation
703.304.1377
stacey.finkel(at)pearsonfoundation(dot)org
# # #