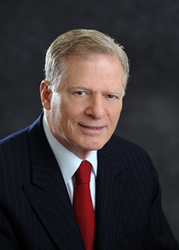 We are very happy that Dr. Holtzman has brought his expertise and extensive experience to our practice
Great Neck, NY (PRWEB) April 6, 2011
Robert N. Holtzman, M.D., a leading neurosurgeon with extensive experience treating a range of brain and spinal conditions at some of the nation's top teaching hospitals and academic medical centers, has joined Neurological Surgery, P.C. With offices throughout Queens, Nassau and Suffolk Counties, New York, Neurological Surgery, P.C. (NSPC) is one of the Northeast's largest private practices of leading neurosurgeons and allied specialists. Dr. Holtzman joins NSPC from a solo New York-based private practice.
"We are very happy that Dr. Holtzman has brought his expertise and extensive experience to our practice," said Michael H. Brisman, M.D., F.A.C.S., a senior partner at Neurological Surgery, P.C. "Our practice already offers a unique model of university-level care in a convenient, community setting. As we continue to grow, we are pleased that a surgeon of Dr. Holtzman's stature further deepens our ability to provide subspecialty care without leaving one's community."
One of the largest and most highly specialized private practices in greater New York, Neurological Surgery, P.C. has 25 affiliated physicians including 15 neurosurgeons representing a range of brain and spinal surgery sub-specialties. Other specialties and sub-specialties represented in the practice include interventional neuroradiology, neuro-oncology, neuro-ophthalmology, epileptology (epilepsy neurology), pain management, critical care neurology and neurophysiology, as well as the clinical psychology specialty of neuropsychology.
"It seemed like a natural fit for me to join this group of stellar neurosurgeons, many of whom trained at Harvard or Columbia University's Neurological Institute," said Dr. Holtzman, who received his undergraduate and medical training at the two prestigious academic institutions.
Dr. Holtzman is board certified in neurosurgery as well as in psychiatry and neurology. His interests include cranial, spinal and peripheral nerve surgery. He received his undergraduate degree from Harvard College and his medical degree from Columbia University's College of Physicians and Surgeons. He completed an internship at Harlem Hospital Center, and both neurology and neurosurgery residencies at Columbia University's Neurological Institute of New York.
Dr. Holtzman has contributed chapters to neurosurgery textbooks, and has authored articles in neurosurgical journals on a variety of topics. His surgical and academic appointments have included Lenox Hill Hospital, Harlem Hospital, and Columbia University Medical Center, where he held the position of Associate Clinical Professor of Neurosurgery.
Among his achievements, Dr. Holtzman, together with Ronald Winston, founded the Stonwin Medical Conference, a global neurosurgery meeting held in New York. With Mr. Winston, he also created traveling fellowships for neurosurgery residents through the Harry Winston Research Foundation. Five books were published based on these conferences, beginning in 1985. The last of these, "Endovascular Interventional Neuroradiology," was the first book edited by neurosurgeons on this topic.
Dr. Holtzman serves as Secretary Treasurer and Director of the Harry Winston Research Foundation and as Chairman of the New York City Chapter of the Jackson Laboratory's National Council. He has collaborated with Herbert Juli, Executive Director of the World Jewish Congress Foundation, to fund graduate student fellowships at the Laboratory for biological and genetic research.
Dr. Holtzman is a member of the American Association of Neurological Surgeons, New York Neurosurgical Society, Medical Society of the State of New York, and Nassau County Medical Society.
About Neurological Surgery, P.C.
Neurological Surgery, P.C. is one of the New York City area's premier neurosurgical groups, offering patients the most advanced treatments of brain and spine disorders. These include minimally invasive procedures such as stereotactic radiosurgery (Gamma Knife® and CyberKnife®), aneurysm coiling, neuro-endoscopy, spinal stimulators, carotid stents, interventional pain management, microdiscectomy, kyphoplasty, and X-STOP®. The practice's physicians represent a range of surgical and nonsurgical specialties, combining compassionate care with highly specialized training. They are leaders in the region's medical community, with appointments as chiefs of neurosurgery in some of Long Island's best hospitals. NSPC offers eight convenient locations in Queens, Nassau and Suffolk Counties. For more information, call 1-800-775-7784 or visit http://www.NSPC.com.
###