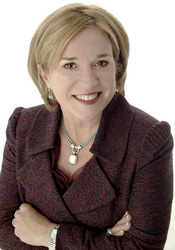 Deaths due to distracted driving are 100 percent preventable and can be dramatically reduced if drivers put an end to their distractions in the car. -Kay L. Van Wey
Dallas, TX (PRWEB) April 7, 2011
Distracted driving accounted for nearly 5500 deaths in the United States in 2009. (Distraction.gov) Part of the problem is that advancement in cell phone technology has enabled drivers to communicate remotely from their cars via talking, texting, and emailing. More than 91 percent of the U.S. population carries a cell phone, and the National Safety Council estimates that at any given time 11 percent of people are using their cells phones while driving. The other part of the problem is that our society is addicted to this technology, and we often use it when we should be focusing on other tasks, such as driving.
Teens are especially likely to be involved in a distracted driving accident. Of the fatal crashes involving teenage drivers, 16 percent were reported to have involved distracted driving. (Distraction.gov) In a Pew Research Center survey of driving teens (ages 16 to 17), 34 percent admitted to texting while driving, and 52 percent admitted to talking on a cell phone while driving. Combine this trend with the inexperience of young drivers, and the statistics show that teenagers are more likely than any other age group to die in distracted driving-related accidents.
"Deaths due to distracted driving are 100 percent preventable and can be dramatically reduced if drivers put an end to their distractions in the car," says Kay L. Van Wey, head attorney of Van Wey Law, a highly regarded law firm in Dallas, Texas. Ms. Van Wey is a Board Certified Personal Injury Trial Lawyer with over 25 years of experience. She has been selected as a Texas Super Lawyer eight times. Several of her cases have been featured by the local and national media.
In response to this distracted driving epidemic, Van Wey Law is launching a community service campaign called "Just Put it Down." As a credible and caring firm, Van Wey Law wants to make a difference by educating the communities it serves on the dangers of distracted driving. According to Ms. Van Wey, "We care about the communities that we serve, and we want to get the message out that distracted driving is a problem that we can change. Justputitdown.com is a way for us to reach out to the community and educate everyone about the dangers of distracted driving."
You can get involved by taking the pledge to stop your own distracted driving at justputitdown.com. In partnership with justputitdown.com, Van Wey Law is also launching a Facebook page where you can share your story of a distracted driving disaster, hope, or even why you decided to take the pledge. Networking with others and sharing stories of distracted driving helps get the word out about this dangerous practice and educates others on the importance of just putting it down when driving.
To get involved in the fight to end distracted driving or to learn how you can take part in this community service campaign, visit justputitdown.com. Take the pledge, and let others know that April is "National Distracted Driving Awareness Month."
###