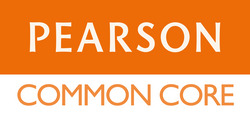 New York, NY (PRWEB) April 6, 2011
Pearson, the leading education, technology and services company, announced today a coherent approach built around the Common Core State Standards that enables teachers to assess students unobtrusively, diagnose their needs swiftly, prescribe personalized learning, and monitor student progress for continuous improvement in student achievement and teaching effectiveness. Pearson is the first company to offer schools a complete range of services to meet all aspects of the Common Core State Standards.
Peter Cohen, CEO of Pearson School, said, "There is no question that implementation of the Common Core standards represents a sea change for schools across America. Pearson has invested in a series of comprehensive programs that will provide educators all the tools they need to deliver on the promise of the Common Core: aligned curriculum with embedded intervention, assessment, data management, professional development for teachers and administrators, digital learning, and school improvement services. These are all areas essential to the Common Core where Pearson has a proven track record of success."

Teaching Effectiveness - Preparing educators to teach to the new standards represents one of the most significant challenges around the implementation of the Common Core State Standards. To support educators with this transition to effective teaching strategies, Pearson is working with schools to offer professional development opportunities, ranging from on-the-ground, one-day workshops to digital webinar trainings to fully embedded modeling and coaching programs, as well as digital tools for assessing teacher performance and creating personalized professional development. Pearson's services also include its Learning Teams research-based school improvement model with an explicit framework to guide teacher collaboration and build leadership capacity.
Common Core Instruction - Pearson's research-based preK-12 mathematics and reading/language arts curriculum programs include intervention and assessment and are fully coherent with the new Common Core State Standards, incorporating digital technologies to personalize learning. Pearson program authors include experts who participated on the development teams for the Common Core State Standards.
Assessment - Integrated into Pearson's classroom offerings is a focus on assessment that assists teachers with the monitoring of student performance and progress throughout the school year, providing critical information on how, when, and where to target remediation and instruction throughout the transition. With this data, educators gain a complete picture of student achievement and personalize the learning experience.
Data/Data Analytics - Pearson's connected systems create, track, manage, and report on assessments, providing valuable data that is easy to acquire, understand, and act upon. In gaining increased access to such data, teachers and administrators are able to improve learning outcomes and help more students achieve college and career readiness.
School Improvement - Pearson America's Choice, the recognized leader in school turnaround and student achievement, has developed a whole-school Common Core State Standards implementation program with an unmatched combination of consultative and diagnostic services for leaders, teacher professional development, on-site job embedded technical assistance, and high-quality materials to provide a safety net for schools as they move to the new standards.
Cohen said, "Schools have the option of combining our programs for efficiency and effectiveness to ensure a successful implementation of the Common Core State Standards, and we plan to be side-by-side with them as they work through this transition over the next several years." He added, "We must all do an infinitely better job of preparing our young people for success in a technology-driven world. And we do believe we have a very big part of the answer with our comprehensive programs specifically designed to help schools meet the Common Core requirements for college and career-readiness."
For more information about Pearson's integrated Common Core State Standards system, visit http://www.pearsoned.com/commoncore.
About Pearson
Pearson has as its mission to work side-by-side with states, districts, teachers, students, and parents to ensure that every child is prepared for college and career. For more, visit http://www.pearsoned.com/commoncore.
Contact: Kate(dot)miller(at)pearson(dot)com - 1.800.745.8489
###