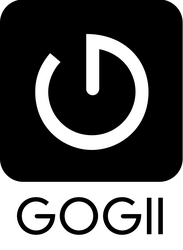 Los Angeles (PRWEB) April 6, 2011
Mobile social messaging leader GOGII today names Chandra Hill Vice President of Monetization and Publishing. Most recently VP of Mobile Monetization at MySpace, Hill will oversee the company's revenue generation initiatives, including in-app purchases, advertising and a new publishing unit. GOGII is the creator of textPlus, the largest mobile social messaging app on the market, with 7.7 million monthly active users and 35 million messages sent every day. Apple named it the iTunes App Store's 36th most popular free app of all time.
Tasked with managing and growing in-app advertising and e-commerce, Hill joins GOGII at a critical point in the company's expansion. In the last 3 months, textPlus has seen a 300% increase in premium advertising campaigns versus Q1 2010. textPlus regularly runs campaigns for brands such as Disney, Fox, Target, Ford, Paramount, CBS, Unilever, JCPenney, MTV and Coca-Cola.
"When it comes to mobile monetization, it's hard to imagine a more qualified veteran than Chandra," said GOGII CEO Scott Lahman. "Her proven ability to both identify and make the most of revenue opportunities in mobile is unmatched. Under her leadership, GOGII is set to enter the next phase of significant revenue growth."
Hill comes to GOGII with nearly 20 years of advertising, branding and mobile experience. At MySpace, she was responsible for strategic mobile advertising, integrated sales efforts and the implementation of a global advertising strategy. Before that, she oversaw the execution of mobile content distribution and partnerships for Fox Interactive Media's Mobile division, one of the web's leading online networks. In 2009, Advertising Age named her a "Woman to Watch."
Hill is one GOGII's 11 new hires this year. Hill is the latest veteran to join GOGII's seasoned team of business executives. Leading the company are co-founders Scott Lahman, Austin Murray and Zack Norman, former executives at gaming giant Activision and the founding team of mobile gaming company JAMDAT Mobile. JAMDAT went public in 2004 and was subsequently acquired by EA for $680 million in 2006.
GOGII recently closed a $15 million round of Series C venture funding led by GRP Partners, and has been a member of the Kleiner Perkins iFund since the fund's launch in 2008.
About GOGII
GOGII (go-jee) is a mobile communications technology company and creator of the textPlus app. GOGII is a U.S.-based startup backed by venture capital firms Kleiner Perkins Caufield & Byers, Matrix Partners and GRP Partners. GOGII was founded in 2007 by the three founders of JAMDAT Mobile, the leading mobile entertainment publisher that was acquired by Electronic Arts in 2006. The company is committed to the safety, security and privacy of its users.
About textPlus
textPlus brings free, ad-supported group and Community texting to the iPad, iPhone, iPod touch and Android phones through its mobile application, permanent short code, 60611 and real phone numbers. textPlus is carrier and Mobile Marketing Association (MMA) compliant and enables seamless interaction between app users and their friends using regular text messaging (SMS).
###