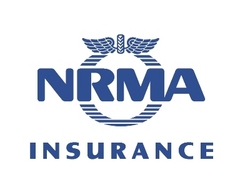 NSW women carrying more than $1000 worth of valuables in their handbag
(PRWEB) April 7, 2011
With one in five NSW women carrying more than $1000 worth of valuables in their handbag and more than two thirds without the right cover, NRMA Home Insurance is urging women to protect this most prized asset*.
This comes with NRMA Insurance claims data showing that MP3 players, cameras, sunglasses, mobile phones and handbags were some of the most popular items with thieves in the last financial year**.
NRMA Home Insurance spokesperson Mariana Cidade said many women don't have the right level of cover or even none at all, which is concerning should their valuables be stolen.
'Our survey showed that around 70% of women did not have insurance cover for outside their homes, did not know what their home content policies covered and some had no cover at all.
'Many women carry so many valuables in their bag that the analogy of carrying our lives in a handbag is a real one. Not surprisingly, more than 95% of women carry a wallet, almost 90% carry a mobile phone and 60% carry sunglasses in their handbags most days. Personal documents (50%) make-up (46%) and fragrance (33%) were also carried most days.'
NRMA Insurance recommends consumers add portable valuables cover to their home contents insurance for expensive items taken out of the home.
NRMA Insurance recommends the following tips:

Always keep your handbag and valuables in view
Close your handbag to avoid falling prey to pick-pockets
Add up the replacement value of your belongings. There are websites and apps that can help, such as the Home Contents Calculator from nrma.com.au (nrma.com.au/home-insurance/home-contents/calculator-index.shtml ) and the Valuables Vault iPhone app, available from the App Store;
Ensure you have adequate cover to replace your valuables should they be stolen or damaged; and
Take photos of valuable items and keep proof of purchase receipts to make replacement easier.
*Based on a survey of 500 NSW women by Pure Profile Research in February 2011
**Sourced from NRMA Insurance claims data from financial year 09/10
***Based on average claim cost and popular retail items as at March 2011
*Based on a survey of 2,500 Australian households by Pure Profile Research in October 2010.
NRMA Insurance is a leading insurance provider, offering Home Insurance, Car Insurance, Motorcycle Insurance, Travel Insurance, Business Insurance, Boat Insurance, Health Insurance and Caravan Insurance in NSW.
###