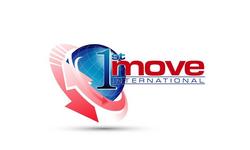 1st Move International Removals Company Ltd has developed their own unique packing system, known as 'Shrinkfast'
(PRWeb UK) April 12, 2011
1st Move International Removals Company Ltd. is able to ship personal belongings overseas for customers at the fastest speeds they have ever been able to deliver.
This fast service is due to 1st Move International Removals uniquely pioneered 'shrinkfast' packing system. All of the items to be shipped are collected initially, as with all international removals companies, and then safely returned to the warehouse - based in the south west of England. The second step incorporates expert packing of the items to ensure that they are secure and ready for moving overseas. 1st Move International Removals has developed their own unique packing system, known as 'Shrinkfast' and to see this unique process in action watch their on line video – it's worth a view just for the fun of it. Collection, the packing process & delivery to port all takes approximately just 7 days.
After being fully secured, security tagged & ready to ship overseas, the individual consignment is then measured exactly and the appropriate fee calculated.
Sounds good doesn't it? And the cost is always based on the exact items finally shipped overseas. In addition, all of the items would be secured in their own unit - not loosely packed with anybody else's belongings. This is as a direct result of the 'Shrinkfast' packing system already mentioned and why this international removals company, 1st Move International Removals, has access to many weekly shipping slots around the globe and can ship out so quickly.
Add the transit time across the water to Depot in Montreal of 10 days and there you have it a mere 17 days in total – as a guide.
And it's even faster to the New York Depot with a transit time across the pond of only 8 days, don't forget to add the 7 days for collection, packing & delivery to port making a total of 15 as a guide. How is that for speed of service?
Take a look at 1st Move International Removals website for more information and to see comments from customers who have taken the plunge and used their services when moving overseas.
For more information have a look at their website: http://www.shipit.co.uk
###