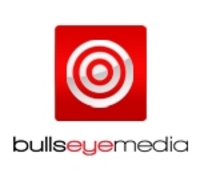 "Our Express SEO and Express PPC solutions provide SME's a cost effective solution to Internet Marketing..."
(PRWeb UK) April 7, 2011
Bullseye Media announced the launch of its Express SEO and Express PPC services, aimed directly at SME's who require the skills of an experienced agency at cost effective prices. Both services are available without lengthy contracts which are usually a problem for smaller businesses. The respective services and details can be found on Bullseye Media's website: http://www.bullseyemedia.co.uk/express-seo.html and http://www.bullseyemedia.co.uk/express-ppc.html.
Today, most businesses have gone online and virtually all of them are in need of web presence. Given the fact that 85% of website traffic is generated through search engines, and 90% of people never make it past the first three search pages, Search Engine Optimisation or SEO has become the quintessential investment of all online businesses. Being a continuous process, just like marketing itself, SEO ensures your potential customers come to you first, stopping your competitors from taking your sales. However, the ever-growing online market has spawned cut-throat competition among its players. Nowadays there are thousands of online marketing vendors offering their services on the Internet. This makes it painfully difficult for customers to make their final decision towards a particular provider. But thanks to Bullseye Media's time-tested methodology and unparalleled authority in the industry, people can choose their ultimate business partner with confidence that their investments will pay off.
"Our Integrated Search offering is the most comprehensive in the market," says Hitesh Patel, Bullseye Media's Managing Director. "We create cost effective packages which can include a mixture of SEO, PPC, Social Media, and Web Development services. To tailor to our customers' varied needs, we develop unique marketing scenarios for each of them, providing only highly-customised online marketing solutions that are outstanding in their efficiency at all times".
Besides a group of highly-qualified web developers, link builders, copywriters, SEO and PPC analysts, Bullseye Media also include a team of experienced online marketers who work to understand your business and map out long-term marketing strategies before embarking on building your campaign. This ensures the uniformity in the workflow as well as time and cost reduction in the lifecycle of any marketing campaign.
For further information about Bullseye Media, please visit http://www.bullseyemedia.co.uk or call 0800 011 2736.
About Bullseye Media
Bullseye Media is a search engine optimisation agency that continues to provide award-winning Search Engine Optimisation and Pay-Per-Click services as well as Online Reputation Management and Social Media Optimisation. Exemplifying exceptional work ethics, with their straight-talk and honest opinions on cost and achievability, the company has cemented its reputation as an outstanding Internet marketing agency, spearheading the industry across the UK.
# # #