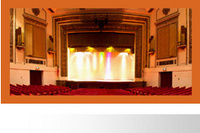 Raleigh, NC (PRWEB) April 11, 2011
Construction Specialty Services, LLC (CSS) is pleased to announce that it has been retained by the Los Angeles Community College District to provide constructability review and consultation services on the Grand Theater renovation at Los Angeles Trade Tech Community College (LATTC). Built in 1923, the theater has been used in countless movie and TV productions and is favored for its period details and classical feel. The finished building will continue to be a hub of community activity and an improved asset to the LATTC campus. CSS is providing constructability and on-going coordination review for the project. This complex project involves upgrading to modern fire, life safety and seismic standards while preserving the historic details and theater aesthetics. Construction Specialty Services' structural engineers, construction managers and architects have imparted their extensive experience to help the entire project team execute the Grand Theater's rebirth.
Construction Specialty Services (CSS) is a dedicated constructibility and peer review firm that specializes in construction document reviews. Our clients include architects, construction managers and public agencies throughout North America and the Middle East.
Our service is proven to reduce construction delays, change-orders and RFI's. CSS' professional staff is unparalleled at uncovering the errors, omissions, uncoordinated and unconstructible conditions within plans and specifications.
Visit our website at http://www.constructibility.com or call 888-438-1666 today to find out a CSS review can improve your project.
# # #