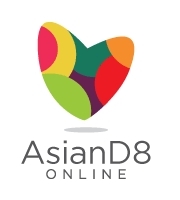 We are now looking to add additional events...All of this is in order to cater for the demand for Indian dating in the UK
(PRWEB) April 18, 2011
Cultural shifts in British Indian and UK Asian households have allowed more autonomy when chosing a life partner. Parents have become more accepting towards their childrens wishes. Indian dating agency, Asiand8online reported in 2010 that they received a surge of new daters as a result, increasing their UK fanbase online by over 20,000 people and by also generating over 10,000 attendees to their Indian singles events.
Since as early as the 1950's British Asians have become increasingly accepting towards many of the traditional western ways of life, from simple social activities such as going to a pub to socialise, to the more important aspects of life; finding a life partner. Indian and south Asian families have now seemingly passed on the decision making process of finding a future partner to their children, allowing the Indian singles to chose and find their own suitable match, where previously this would have been seen as traditional suicide. There are many instances where after a certain period of time has elapsed and their children near towards their 30's, that parents' traditional views resurface, prompting the need for family introductions, name dropping and general speak of prospective partners.
British Indian and South Asian dating agency, AsianD8online.com however have helped successfully fend of those parental advances, offering a social website platform and Indian singles events, for British Indians mainly aged 24 – 34. The growth of the website helps lend evidence to the fact that traditional eastern cultural values are now adopting the western approach, with AsianD8online.com announcing over 15,000 new registered UK members to their Indian dating website. In addition to this, Indian speed dating events, Muslim dating events, Hindu and Sikh Mingling events and Padlock parties have also seen a further 10,000 British Asian singles attend. "We've seen a huge increase in members, in particular for the Indian speed dating events which has led for us to expand venues across more cities in the UK. We are now looking to add additional events in Leicester, Derby, Cardiff, Nottingham and even further afield; Glasgow and Edinburgh. All of this is in order to cater for the demand for Indian dating in the UK – Sujan Shah, CEO – AsianD8online.com
A recent publication of a success story between Mohini and Kaval shows exactly how Indian Singles are meeting their match via the AsianD8online network. Kaval recalled his experience at one of the AsianD8 events in London "I remember going to an Indian speed dating event at Jewel bar and although I didn't meet anyone on that particular night it introduced me to the website. I ended up creating a profile and not long after I met Mohini". Mohini later shows her gratitude to AsianD8 by stating "If it wasn't for AsianD8online I don't know how our paths would have crossed!".
After conducting a survey to the Indian dating site's members, AsianD8online.com also reveal that a number of customers are extremely happy with the fact that the website is UK only, with 35% of all respondents announcing that this was the biggest influence in their decision on signing up to the website. The second largest factor in helping members chose this service was the fact that they felt it was 'different to other singles websites' with 24% of the sample stating so. 44% of members rated the Indian Singles on the website as having good quality members, adding to 70% of people who stated that they felt safe when using the service. Another interesting result derived from the questionnaire was from the question 'AsianD8online is a company passionate about helping Asian singles find love. To what extent do you agree with this statement?' This resulted in 12% of all respondents strongly agreeing and a further 53% agreeing. This helps lend evidence to the fact that they are seemingly achieving their company aim, which is 'We aim to do our very best in providing our customers with a great experience in finding love'.
There is a clear parity between the online and offline networks that AsianD8 has to offer, with people feeling safe and secure online, as well as having the option to meet more Indian Singles in the UK, with their range of Speed dating events and parties, offline.
###