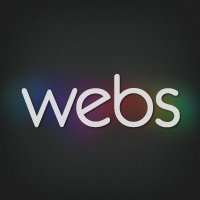 Our partnership with Ziplocal and ImmersiFind is a validation of our vision for integrating website creation, mobile optimization and Facebook Page customization in one platform.
Silver Spring, MD (PRWEB) April 7, 2011
Webs (http://webs.com), the popular, do-it-yourself suite of web, social and mobile presence solutions for small businesses, today announced a distribution partnership with U.S. local search company Ziplocal and its sister company, ImmersiFind, a local search platform used by directory and newspaper publishers worldwide. The agreement will allow Ziplocal and ImmersiFind to provide their small business advertisers with greater online presence through custom websites and Facebook fan pages.
Ziplocal, with a sales force of more than 750 people, sells results-focused advertising solutions to local businesses, who are increasingly interested in expanding their digital presence. ImmersiFind is a local search platform used by Ziplocal and many other directory and newspaper publishers worldwide. They will use the Webs platform and its powerful suite of tools to sell custom-designed websites that are also optimized for mobile devices, and Facebook pages to their advertising customers. Webs will be private-labeling their solutions so local businesses can continue to seamlessly maintain editorial control over their online presence through a simple and effective solution.
"With more than 40 years of experience in the local search industry, we have a deep understanding of the needs of small businesses as well as the pain points and barriers to entry when it comes to digital marketing," said Olivier Vincent, Chief Executive Officer of Ziplocal and ImmersiFind. "Through the partnership with Webs, we will be able to deliver our advertisers a full suite of web, mobile and social media solutions—on Web's proven platform—that are easy to use, scalable and feature-rich."
Webs recently announced the acquisition of Pagemodo.com, the leading custom Facebook Page creation tool used on over 100,000 Facebook Pages, joining ContactMe.com (a micro business CRM solution) to round out the Webs family of products.
"Our partnership with Ziplocal and ImmersiFind is a validation of our vision for integrating website creation, mobile optimization and Facebook Page customization in one platform," notes Webs CEO and Co-Founder Haroon Mokhtarzada.
"Local advertising and providing a superior online presence are quite complementary offerings," says Touraj Parang, VP Strategy & Corporate Development at Webs. "We are excited that through this partnership many online publishers and their customers can leverage our expertise to deliver a superior customer solution."
About ImmersiFind
ImmersiFind is the leading provider of world class web, mobile and social marketing solutions for small and medium sized businesses throughout the U.S. and internationally. ImmersiFind partners with a variety of media companies including directory and newspaper publishers, television and radio broadcasters to host Internet directory and local search software applications.
Innovative solutions provided by ImmersiFind enable local advertisers to connect with online consumers who are shopping for products and services from home, the office or on the go from desktops, tablet PCs and mobile devices. Its comprehensive suite of digital media includes Internet Yellow Pages, local advertising networks, daily deals, reputation management, web site hosting, online video, mobile apps, social commerce, search engine optimization and pay for performance search marketing. For more information, visit the ImmersiFind web site at http://www.immersifind.com.
About Ziplocal
Ziplocal is a local search company that reaches communities all across the United States with digital advertising innovations delivered through mobile devices, the internet and traditional media. With a dedicated on-the-ground sales force of 750 people in 33 states, Ziplocal reaches over 300 U.S. markets. Rich and relevant local content with a strong focus on interactive and immersive media sets the company's mobile applications and local search site apart from other search sites. Ziplocal's robust local search products combine comprehensive data as well as the latest geo-targeting technologies with an extreme focus on delivering results for advertisers and the best end-user experiences for consumers. For more information, visit http://www.ziplocal.com.
About Webs
Webs (http://webs.com) is the world's largest do-it-yourself website-building solution serving over 50 million users. Webs enables small and micro-businesses to easily create a great-looking website and project a professional image. The Webs family of products - including Webs, ContactMe, and Pagemodo - provides small businesses with simple and cost-effective ways to launch and grow their presences across web, social, and mobile platforms. Founded in 2001 by the Mokhtarzada brothers, Webs is funded by Novak Biddle Venture Partners and Columbia Capital.
For more information, contact Chuck Hester at hester(at)webs(dot)com or visit http://www.Webs.com, http://www.ContactMe.com and http://www.Pagemodo.com to sign up for free today.
# # #