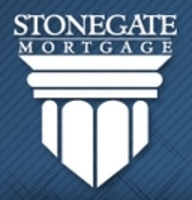 Stonegate is extremely proud to have these Mortgage Advisors recognized for their outstanding performance.
Fishers, IN (PRWEB) April 11, 2011
Four Stonegate Mortgage employees earned the 2011 FIVE STAR Mortgage Professionals Award for Overall Client Satisfaction in the Indianapolis area.
Kristin Jones, Senior Manager (Fishers, IN), Jody Bleier, Branch Manager (Indianapolis, IN), Angie Turley, Branch Manager (Avon, IN), and Reggie Galvin, Mortgage Advisor (Avon, IN), delivered exceptional service to their clients and scored highest in overall satisfaction, representing less than three percent of licensed mortgage professionals in the Indianapolis area. "Stonegate is extremely proud to have these Mortgage Advisors recognized for their outstanding performance," said Steve Landes, EVP of Loan Origination for Stonegate. "They are great individuals, and representative of all the employees we have in Indiana, and throughout our company, who are committed to providing an outstanding customer experience for consumers seeking financing and loan servicing at Stonegate."
FIVE STAR Professional conducted an independent survey by mail and phone of more than 11,000 homeowners, 10,000 subscribers to Indianapolis Monthly and 250 mortgage and title companies in the Indianapolis area, asking respondents to evaluate mortgage professionals (including individuals who originate, finance or facilitate the process of obtaining a real estate loan) they knew through personal experience on overall satisfaction and whether they would highly recommend the professional to a friend.
More than 7,500 qualified mortgage professionals were scored and screened by FIVE STAR and Indiana State regulating bodies to verify current licenses and that no disciplinary actions were pending. A panel of industry experts such as mortgage company executives, professional and trade association officers and realty company executives then reviewed the qualifying list and finalized the award recipients to approximately 227.
2011 FIVE STAR award recipients will maintain their recognition for one year, and are currently featured in the April issue of Indianapolis Monthly.
About Stonegate Mortgage Corporation
Founded in 2005, Stonegate Mortgage Corporation is one of the top 25 independently-owned mortgage servicers in the United States and is a leading originator of government-sponsored enterprise (GSE) and government-insured (FHA, VA and USDA) loans. Stonegate assists clients in purchasing and refinancing homes through a variety of mortgage products, and also acquires wholesale and correspondent loans in 15 mid-western states. Retail branch locations include Fishers, Greenwood and Avon, IN, Overland Park, KS, Louisville, KY and Columbus and Mansfield, OH.
For more information about Stonegate Mortgage Corporation, go to http://www.stonegatemtg.com.
# # #