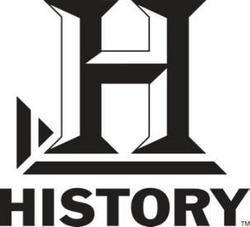 New York (PRWEB) April 7, 2011
HISTORY® continues its brand expansion across digital platforms with the launch of for a social game on Facebook, based on the network's #1 rated series, Pawn Stars. The tycoon style game allows each player the chance to become a "Pawn Star", through the operation of their own virtual pawn shop.
Launched in beta on January 27, the Pawn Stars Facebook game has – without promotional support – to date generated over 750,000 monthly unique users and over 150,000 daily unique users, ranking as one of Facebook's top 20 fastest-growing apps. The game can be accessed at BeAPawnStar.com.
The Pawn Stars Facebook game embodies the spirit of the show, which airs new episodes on HISTORY on Mondays at 10pm ET, by giving players control of their own pawn shop. Starting from the ground up, players are tasked with acquiring inventory for their store. Faced with a stream of interesting personalities and true-to-life items, players must haggle with customers, consult experts and restore acquisitions to increase profits. New features, such as store upgrades, will roll out in April.
The characters and personalities of the Harrison family join in the fun, with Rick, the Old Man, Corey and Corey's childhood friend, Chumlee, providing commentary and assistance. The Pawn Stars appear throughout the game experience, offering support, commentary and their unique sense of humor.
"Pawn Stars is HISTORY's number one series and has amassed a very passionate fan base," said Kris Soumas, Head of Gaming for AETN Digital Media. "As we develop digital brand extensions for the series, it is important to create something authentic and fun. By combining the nuts and bolts of running a pawn shop with the stars of the show, this Facebook game is the perfect fit, providing fans an 'experience' similar to what they see on TV and giving gamers a compelling new take on the popular tycoon genre."
Players will encounter an array of interesting characters bringing in items seen on the television show. The rich historical background of each item will be presented to the players as they decide whether to purchase the item for their shop. More advanced players will become expert hagglers, identifying genuine products, finding rare pieces and consulting others en route to "Pawn Stardom." As the game progresses, players will be able to customize their store, and trade items with fellow Facebook users. This is AETN's first Facebook game using Facebook Credits for microtransactions. Players can spend credits on numerous features including instant sell, expert advice and store upgrades. The game was developed by Gamenauts, with live operations and ongoing game design by Antmesh.
Pawn Stars follows a family-run pawnshop in Las Vegas, as three generations of men from the Harrison family buy and sell collectible, unusual and historically significant items. They've seen 3-cent nickels, clocks that kill, an historic Revolutionary War bond printed by Paul Revere, sunken treasure from the Spanish Empire, a glass sword hand-crafted by a self-proclaimed "nutcase" and so much more. Their customers, often as colorful as the merchandise, are carrying on a centuries-old practice: pawning or selling their possessions to make a quick buck.
About AETN Digital Media
AETN Digital Media, a division of A&E Television Networks, LLC, is a leading provider of digital content for properties including History, Lifetime, A&E, Biography, Roiworld, DressUpChallenge, Lifetime Moms and MothersClick. More than 13 million unique visitors per month engage with the company's digital brands across 14 properties, and millions more consume the content via syndication, social media and mobile.
About HISTORY®
HISTORY® and HISTORY HD® are the leading destinations for revealing, award-winning original non-fiction series and event-driven specials that connect history with viewers in an informative, immersive and entertaining manner across multiple platforms. Programming covers a diverse variety of historical genres ranging from military history to contemporary history, technology to natural history, as well as science, archaeology and pop culture. Among the network's program offerings are hit series such as American Pickers, Ax Men, The Universe, Ice Road Truckers, Top Gear, Pawn Stars and Top Shot, as well as acclaimed specials including America the Story of Us, WWII in HD, 102 Minutes That Changed America, The President's Book of Secrets and Life After People. HISTORY has earned four Peabody Awards, seven Primetime Emmy® Awards, 12 News & Documentary Emmy® Awards and received the prestigious Governor's Award from the Academy of Television Arts & Sciences for the network's Save Our History® campaign dedicated to historic preservation and history education. Take a Veteran to School Day is the network's latest initiative connecting America's schools and communities with veterans from all wars. The HISTORY website, located at http://www.history.com, is the leading online resource for all things history, featuring over 20,000 videos, images, audio clips, articles and interactive features that allow visitors to dig deeper into a broad range of thousands of historical topics.
# # #