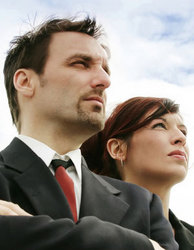 Our firm has wide-reaching experience in the field of health care management
Winnipeg, MB (PRWEB) April 8, 2011
G. Braha and Associates Ltd. is pleased to announce that they have recently completed a variety of health care consulting projects in Canada. These projects take in a variety of different areas, including developing standard policies and procedures, management consulting, and conducting evaluations of projects aimed at addressing health care needs.
"We're always proud to help to improve processes in a sector that is so important to the wellbeing of people and communities," stated Gino Braha, President of G. Braha and Associates Ltd. "Our firm has wide-reaching experience in the field of health care management, which we share with the sector on a regular basis in order to participate in the ongoing improvement in the quality of care delivered."
One project recently completed involved training health care representatives on the establishment of community health committees. For this project, G. Braha and Associates worked closely with a health organization responsible for delivering health care programs to several communities, and advocating in matters of health on behalf of these communities.
About the Company:
G. Braha and Associates Ltd. is a leading management consulting firm bringing professional, top-tier talent to client engagements. Our reputation is built on integrity and objectivity, high-quality work, and a strong/proven track record. We work in areas such as Health Care, Information Technology, and Human Resources, amongst others.
# # #