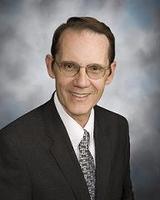 "Forrest challenges the conventional wisdom of traditional approaches to quality management," Donald McLachlan, President and CEO of SilverQuest Consulting Group
Austin, TX (PRWEB) April 13, 2011
Smarter Solutions, Inc., a world-class training and coaching provider for improved measurement, strategic planning and improvement systems, announced that its President and Chief Executive Officer, Forrest Breyfogle III, will accept Quality Magazine's 2011 Quality Professional of the Year Award today. Breyfogle, a professional engineer and ASQ fellow, founded Smarter Solutions, Inc. in 1992 after 24 years as an engineer, product test specialist and internal statistical consultant with IBM. More recently Breyfogle engineered the Integrated Enterprise Excellence (IEE)business management improvement system, which blends Six Sigma and lean practices with enterprise-level analytics and a foresight for innovation. Using IEE techniques, Breyfogle enables the companies with which he works to exceed their limitations and thus effect long-term, lasting improvements.
The Quality Professional of the Year Award recognizes individuals who, throughout the course of their careers, have made significant contributions to the quality profession. Each spring, a board of quality and manufacturing experts chooses one winner who exemplifies quality through leadership, significant achievements, application of quality concepts, recognition through other honors and awards, and involvement in professional business organizations.
Smarter Solutions' clients are enthusiastic about Breyfogle's contributions to quality. "Forrest challenges the conventional wisdom of traditional approaches to quality management," said Donald McLachlan, president and CEO of SilverQuest Consulting Group. "Forrest has a zeal for quality that is contagious. He is an enthusiastic proponent of quality and process improvement everywhere he goes. His high ethical standards and commitment to professionalism are additional attributes that make him a worthy role model."
Genevieve Diesing, Associate Editor with Quality Magazine, said, "Forrest is our professional of the year not just because of his pioneering ideas, but also because of his enthusiasm about sharing them. Perhaps most importantly, Forrest has shared his knowledge with countless companies and empowered them to transcend the limitations of their current management techniques, resulting in long-term, company-wide improvements."
In his own words, Forrest Breyfogle explains his passionate pursuit of quality. "Looking back on my career, I have noted one consistent belief: People and organizations often answer the wrong, or not the best question, to the third decimal place. This term — to the third decimal place —represents organizations' attempts to make decisions with seemingly very exact conclusions that ignore the assumptions that were used in the effort," he explains. "It is like estimating the cost of the organization's cost of poor quality to the dollar, using the direct cost of the scrap materials. Because of this, my life's route has seemingly evolved into the creation of a system that helps companies answer their right question for movement toward achievement of the three Rs of business: everyone doing the Right things, and doing them Right, at the Right time."
About Forrest Breyfogle III
Forrest is a Professional Engineer, ASQ Fellow, and serves on the board of advisors for the University of Texas Center for Performance Excellence. His professional career spans over a quarter century where he has established himself as a leading edge thinker, a prolific author, an innovative consultant, a world-class educator, an international speaker, and a successful business executive. His work is documented in thirteen books and over 150 articles on the topics of quality and business-system improvement, which includes his most recent series of books titled Integrated Enterprise Excellence. In 2004, he received the Crosby Medal for his book, Implementing Six Sigma 2nd ed. Forrest founded Smarter Solutions, Inc. in 1992 and remains the CEO.
About Smarter Solutions, Inc.
Smarter Solutions, Inc.'s approach is founded in the Integrated Enterprise Excellence (IEE) system, a business management improvement system that builds on and expands the capabilities of previous disciplines. IEE is a comprehensive system enabling proactive management of key business metrics and profitable financial results. IEE is accomplished through achieving excellence in: strategic planning, performance reporting and scorecards, business improvement program development, executive coaching and thought leadership and resources. It has a record of excellence in the delivery of Green Belt, Black Belt and Master Black Belt training and education in support of worldwide business improvement efforts and deployments. In the past 20 years, the company has provided streamlined solutions to a vast array of industries — financial institutions, healthcare, technology, chemical, government, retail and telecommunications providers. In addition to providing solutions, Smarter Solutions also focuses on building leading-thinking, strategic relationships with its clients. The company has helped clients to realize enormous cost savings, improve overall efficiency and establish enterprise-wide systemic strategies.
About Quality Magazine
Quality is a monthly business publication serving the quality assurance and process improvement needs of more than 64,000 manufacturing professionals. The magazine reports on the use of sound metrology methods, statistical analysis and process improvement techniques to significantly improve quality on the shop floor and in manufacturing planning. Editorial coverage focuses on the practical application of and latest advancements in:

Metrology Methods & Equipment: Gages, calibration, optical inspection and measurement, surface finish, color measurement, coatings thickness, CMMs, materials testing, leak testing, machine tool maintenance/alignment.
Software & Analytical Tools: Data collection, SPC, SQC, design of experiments, flowcharting, process mapping, process simulation, FMEA, APQP, document control, gage management.
Quality Management: ISO/QS 9000 standards, certification and compliance.
###