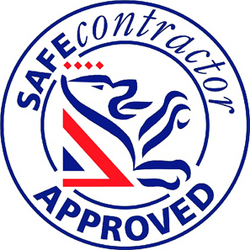 (PRWEB) April 9, 2011
Critical Power Supplies recognised for its high standard health and safety practices and Critical Power products is one of the latest group of successful companies to join a leading edge scheme, designed to help British Industry improve its safety record.
The Oxfordshire based firm recently received accreditation from SAFEcontractor, a programme which recognises very high standards of health and safety practice among UK contractors.
Critical Power Supplies is principally involved in all aspects of Critical Power and Energy Solutions for IT, Telecom, Defence, Government and Industrial Applications including Marine and Health.
The company's application for SAFEcontractor accreditation was driven by the need for a uniform standard across the business. SAFEcontractor accreditation will enhance the company's ability to attract new contracts. Additionally, the company's commitment to safety will be viewed positively by its insurers when the company liability policy is up for renewal.
SAFEcontractor is operated by international safety, health and environmental risk management specialists, the National Britannia Group. The system is applicable to most sectors, although it is particularly relevant to food manufacture, property, facilities management, retail and leisure sectors; all of which are big users of contract services.
Under the SAFEcontractor system, businesses undergo a vetting process, which examines health and safety procedures and their track record for safe practice. Those companies meeting the high standard are included on a database which is accessible to registered users, via a website http://www.safecontractor.com
Employer-organisations who sign up to the scheme can access the database, which enables them to vet potential contractors before they even set foot on the site. These employers agree that as users of the scheme, they will engage only those who have recorded accreditation.
Critical Power Supplies Ltd The Company.
Critical Power Supplies consists of two divisions focusing on the use of power and energy within critical installations. The company supplies individual systems and full turn-key packages with comprehensive 24-7 service and maintenance packages. The company is geared towards acting in the most environmentally friendly way and to providing its clients and stakeholders with an ECO approach to power and energy management.
The commercial arm of the business is based in Thame, Oxon from where the company supplies a wide range of off-the-shelf and built-to-order power and energy management systems. A nationwide service team provides round-the-clock maintenance to some of the UK's most demanding clients across a broad spectrum of industries and disciplines.
Quality, Health & Safety and Environmental Management Systems
Critical Power Supplies Ltd is committed to being the 'best-in-class' independent supplier of environmentally friendly, power solutions and protection systems. As part of this commitment Critical Power Supplies operates accredited ISO 9001:2008 (Quality), ISO 18001:2007 (Health & Safety), and ISO 14001 (Environment) policies.
# # #