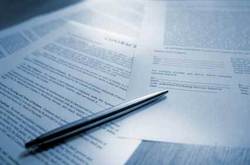 Just mentioning the consequences in an employee handbook is not sufficient to solve the rampant problem of employees using fake doctor notes. Employers should also make an effort to ensure that employees understand the penalties they can face if caught us
Los Angeles, CA (PRWEB) April 8, 2011
It is illegal and morally wrong for an employee to submit a fake doctor's note to his or her employer. With the recent incident of protesting teachers from Madison, Wisconsin, getting fake doctor notes from some doctors working for the University of Wisconsin School of Medicine, it has brought this topic to the surface once again.
Helen Hunter, health specialist for Onlinemedicinetips.com, states that fake doctor notes are quite common these days due to the attendance based HR policy that many companies have. This policy follows a point system for the number of unexcused days that a person takes. After reaching the maximum limit, if the person takes any more unexcused days off, he or she can be terminated by the company. "So, what do people do? They resort to downloading fake doctor notes from the Internet," says Ms Hunter.
According to Ms Hunter, with proper training and keen power of observation, supervisors and HR professionals can easily spot fake doctor notes. "Just follow these easy tips on how to spot fake doctor notes," recommends Ms Hunter.
Usually, naïve employees end up submitting fake doctor notes with incomplete information. "A genuine doctor's note will have the name of the doctor, the patient's name and address, the date when the patient visited the doctor, diagnosis reached by the doctor and the dates that the patient should be excused from work," explains Ms Hunter. "If any one of these important details is missing, it is worthwhile for the HR professional to check the authenticity of the note."
Often notes contain excuses that just do not make sense or are completely unbelievable. "Many people end up using flu as an excuse to skip work for a few days without remembering that their company actually gave them a flu vaccination a couple of weeks ago, or that they return to work looking hale and hearty after a so-called bout of flu," says Ms Hunter. So, if the excuse or diagnosis in the doctor's note looks suspicious, then it warrants further investigation.
Helen Hunter points out that there are some employees that end up taking too many unexcused days off in a month. When these employees submit the doctor's note, it should be checked out. "It so happens that when an employee uses a fake doctor's note once and gets away with it, he or she gets confident and will not hesitate to use it again," explains Ms Hunter. So, when a person is using a doctor's note too often, or using the same medical problem over and over again to explain absences from work, the supervisor or HR Department should look into the matter. Most probably they will find that the note was a fake.
At the same time, Ms Hunter stresses that employers should take it upon themselves to educate employees about the legal and moral aspects of using fake doctor's notes. They should explain the consequences if they are caught. "Just mentioning the consequences in an employee handbook is not sufficient to solve the rampant problem of employees using fake doctor notes," says Ms Hunter. "Employers should also make an effort to ensure that employees understand the penalties they can face if caught using fake doctor notes."
While it is easy for people to use fake doctor notes to take a few days off from work, they should sit back and think how they are duping their employers and setting a wrong example for their kids. Loss of job, fines and jail term are the consequences of using fake doctor notes; these just do not make it worthwhile to use fake doctor notes for getting out of work.
About OnlinemedicineTips.com:
OnlinemedicineTips.com provides trustworthy medical research and health information To get more information, please visit our website, http://www.OnlinemedicineTips.com.
# # #