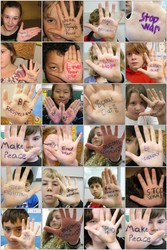 "Law and order exist for the purpose of establishing justice-and when they fail in this purpose, they become the dangerously structured dams that block the flow of social progress". Martin Luther King
Van Nuys, CA (PRWEB) April 8, 2011
On March 23, 2011, Veterans, environmentalists, educators, service-providers, job-seekers, members of Congress, celebrities and other concerned Angelinos showed up to rally in downtown Los Angeles against $61 billion in potential federal budget cuts that could undermine national economic recovery.
Rally speakers included Los Angeles Mayor Antonio Villaraigosa, Congressmembers: Maxine Waters, Lucille Roybal-Allard, Karen Bass, Laura Richardson, Judy Chu, Councilman Richard Alarcon, actor/activist Tim Robbins, actor/activist Mimi Kennedy, actor/environmentalist James Crowell and a huge crowd of concerned citizens supporting the 100+ local social service agencies threatened by the proposed cuts. An outpouring of media covered the Rally which in lieu of the passing of a major celebrity and impending rainstorm that day, showed the extent of media support which included every major English and Spanish news crew and print outlet plus Korean, Russian TV, Thai TV, Chinese TV, etc.
A compelling seven minute video, "Wake UP Everybody!" by was culled from the footage of the Rally which poignantly depicts the state of America today. The video created by Los Angeles filmmaker, Tess Cacciatore includes Rally speakers, street photos showing homelessness, joblessness, and the plight of Americans struggling to live a decent life with underlaying music by legendary musicians, Marvin Gaye ("Inner City Blues") and Harold Melvin & the Bluenotes ("Wake Up Everybody!"). A heart-breaking sign of the times depicting a dismal future unless people "wake up" to seeing what is going in America today!
Wake UP Everybody!" Say NO to HR1 Bill -
http://www.youtube.com/watch?v=LrVTLeV-fUE
"Wake UP Everbody!" Say NO to HR1 Bill.m4v
http://www.youtube.com
This bill will impact every state of our nation and we encourage everyone to pay attention to how this will impact you and your community. Find out who to contact in your city, state or your elected officials in Washington. It's time we all WAKE UP!
The budget approved last month by the House of Representatives could kill as many as one million jobs nationally-- in construction, education, public safety, technological innovation and green job sectors according to economic analysts. The cuts would also undermine job training funding and support to employers' recruiting programs.
The City of Los Angeles would take a $571 million hit, and LA County well over $1 billion. This reduction in funds would severely impact job creation and could derail economic recovery. Cuts would eliminate programs that support small businesses in their efforts to avoid lay-offs, along with training and job placement programs, funding for economic development projects and support for law enforcement and other public safety functions. There would be major reduction in support for the new technology initiatives that create energy efficiency and reduce energy consumption and greenhouse gases.
"Job creation needs support, not more economic uncertainty brought on by de-funding programs that invest in LA's workforce and infrastructure," said Sophia Esparza, spokesperson for the Southern California Workforce Partnership (SCWP). "Our economic recovery needs jobs. It's a bad time to take a hatchet to budget items that provide investment for innovation and support for both employers and employees trying to match jobs and skills."
Last month, the House passed H.R. 1 which called for $61 billion in spending cuts over the previous fiscal year. The bill has not been taken up in the Senate. Instead the House and Senate have passed and the President has signed two short-term Continuing Resolutions which cut $10 billion in spending and funds the government through April 8. The Wednesday rally aims to convince the Congress that now is not the time to enact drastic cuts like those envisioned in H.R. 1 that would threaten the economic recovery and produce more job losses.
PRESS CONTACT:
Dawna Shuman, Lighthouse PR
Tel: 818.789.1077
dslighthousepr(at)aol(dot)com
# # #