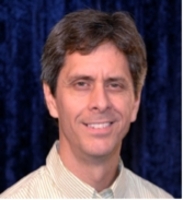 Grace uses a single system from Instantis to manage multiple project-portfolio environments
San Jose, CA (PRWEB) April 8, 2011
Instantis, the leading on-demand provider of Enterprise Project Portfolio Management (EPPM) software used by business process and IT leaders to improve strategy execution and financial performance, announced today that Grace will lead a webinar entitled: Enterprise Project Portfolio Management at Grace -- One System, Multiple Project Portfolio Environments
This free, one-hour, online event will take place on May 3, 2011, starting at 11:30AM EST. Instantis cordially invites all project portfolio management (PPM), project management office (PMO) and program management professionals and management team stakeholders to participate in this informative event.
Enterprise Project Portfolio Management or EPPM is the practice of taking a more integrated and tops-down approach to managing all-project intensive work and resources across the enterprise. This contrasts with separate functional and supporting technology silos to manage IT, new product development, process improvement (Six Sigma) and other business-driven enterprise initiatives and programs. Please join deployment leader Jeff Martin, as he describes EPPM efforts and results to-date at W.R. Grace. Specifically, Jeff will address EPPM:

Strategic goals and objectives
Realized and target benefits
Implementation challenges
Technology Infrastructure
Headquartered in Columbia, Maryland, Grace is a premier specialty chemicals and materials company noted for experienced people, global reach and strong customer relationships. It was founded in 1854 and has more than 6,400 employees in operations which span over 40 countries. Annual sales exceeded $2.5 billion in its last fiscal year.
About Instantis
Instantis is the leading on-demand provider of Enterprise Project Portfolio Management (EPPM) software used by business process and IT leaders to improve strategy execution and financial performance. Leading global corporations like Abbott, Baxter, Credit Suisse, DuPont, France Telecom, Lilly, National Grid, TD Bank and Xerox rely on a single system called EnterpriseTrack™ to fulfill the distinctive requirements of their strategic project portfolios such as PMO, IT, Six Sigma, Lean and Sustainability.
# # #