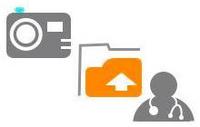 Tarrytown, NY (PRWEB) April 9, 2011
Patients in New York, Connecticut, Louisiana, and Nebraska, and outside the United States may now have their dermatology concerns diagnosed and treated online at skinofmine.com by licensed health professionals via digital photographs.
Patients in the US may select from a list of dermatologists and/or nurse practitioners licensed to diagnose and treat skin concerns in their state.
Overseas users may consult with any of these experts for informational purposes.
After creating an account and logging in, patients upload a photo of their skin concern and start an online consultation. They answer a few questions related to their concern, and select their expert.
Cases will be reviewed by the expert and the patient will receive a over-the-counter recommendations and/or prescriptions for medication, along with therapeutic advice and helpful reading material. Cases will be generally be reviewed within 24 hours.
This ground-breaking service provides patients with a flexible, convenient gateway to the traditional healthcare system.
For more information, please contact Ellen Eide Kislal, PhD at 914-495-3311.
###