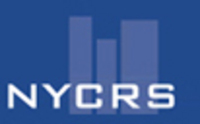 It is generous donations such as this one that allows a non-profit like the GSMT to operate and continue to serve the people of our community
New York, NY (PRWEB) April 10, 2011
New York Commercial Real Estate Services ("NYCRS"), the premier source for New York City commercial properties, is proud to make a donation of a dozen desktop computers to a local non-profit, the General Society of Mechanics and Tradesmen of the City of New York. The donation is a result of efforts to upgrade and renovate NYCRS' Soho offices. NYCRS is undergoing a complete renovation of its offices at 25 Howard Street as it continues rapid expansion in Manhattan's commercial brokerage market.
Clinton Blume, executive director of the historic General Society thanked Ken Brandman, president of NYCRS: "It is generous donations such as this one that allows a non-profit like the GSMT to operate and continue to serve the people of our community," he said. The Society intends to use the new computers for its ongoing workshops and training.
NYCRS is among the largest brokers of restaurant, retail and office space in Manhattan, with access to over 8,000 listings for restaurants, bars, clubs, downtown office spaces, lounges, retail stores, development sites and building sales. The firm leases, rents and sells New York commercial space, including office spaces, restaurants and lounges, and retail sites, and specializes in Soho investment properties. For more information on NYCRS, visit nycrs .com or contact Ken Brandman, President at 917-371-0132.
The General Society of Mechanics and Tradesmen, located at 20 West 44th Street, is a non-profit organization that was founded in 1785, by the skilled craftsmen of New York City. This included locksmiths, ship builders, carpenters and other tradesmen. Today, it is home to the Mechanics Institute which proves tuition-free evening courses in trades and construction. It is also home to the General Society Library, which is the second oldest library in New York City. It serves the educational programs of The General Society, The Mechanics Institute as well as The New York Center for Independent Publishing.
# # #