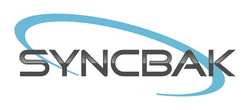 Marion, Iowa (PRWEB) April 11, 2011
Syncbak, Inc., a media technology company with headquarters in Iowa has created technology to "localize the Internet" and empower broadcasters to reach connected viewers with licensed content. Syncbak's technology is driven by equipment installed in broadcast stations that opens a secure dialogue between connected devices permanently installed in consumers' homes and broadcast signals. This closed transmission path ensures that that only those viewers in sync with a broadcast station can receive content over the Internet. Syncbak then brokers the delivery of any and all content a broadcaster has the license to distribute to the viewers who are authorized to receive it.
"The innovation potential of our Connected Broadcast Platform is enormous," says Syncbak Founder and CEO, Jack Perry. "All a local station really needs to connect to viewers over the Internet are tools. By giving them those tools they are now in a position to go directly to content owners and secure over-the-top rights because our technology guarantees that territorial exclusivity can be maintained on the Internet."
Seven major broadcast groups and eleven stations are currently installed with the Syncbak hardware, a server called a Syncbox that communicates with either a connected TV or small device called a SyncLink, also manufactured by Syncbak. As many as fifty stations will begin testing the technology with live viewers this year.
Northwest Broadcasting CEO and FOX Affiliate Board President, Brian Brady, was one of the first broadcasters to Syncbak-enable a station. "In a time of disruption, this technology gives broadcasters a chance to come out ahead. While everybody else is figuring out how not to lose ground, we're thinking about innovation and engaging our viewers over a new platform."
Ray Cole, President and COO of Citadel Communications Company and a past chair of the ABC affiliate board, has also agreed to pilot the technology at several of his stations. "Broadcasters have had a special relationship with viewers for fifty years. If anybody is going to expand the TV choices to viewers, it should be us. This technology lets us do that and at the same time assure advertisers that we can continue to effectively reach their local customers."
Syncbak will demo its technology in International Research Park (booth N3237) at the National Association of Broadcasters (NAB) Show in Las Vegas, April 9-14, 2011. Space in International Research Park is reserved for new technologies prior to commercialization.
Syncbak is the brainchild of veteran broadcast technology pioneer, Jack Perry. Perry is a respected figure inside the industry on issues related to digital entertainment, copyright and communications law and holds patents related to delivery of entertainment content over the Internet. The National Association of Broadcasters and Consumer Electronics Association (CEA) are both investors in Syncbak, underscoring the unprecedented opportunity that Syncbak's technology offers TV stations, consumers and electronics manufacturers.
"Syncbak takes broadcast TV into the broadband era with an amazing technology that benefits consumers, broadcasters and the technology industry," said Gary Shapiro, president and CEO of the Consumer Electronics Association, owner and producer of the International CES. "We are delighted to partner with NAB to support Syncbak's revolutionary innovation that puts over-the-air content onto more devices in more homes."
Syncbak, Inc.
319-892-3022
info(at)syncbak(dot)com
###