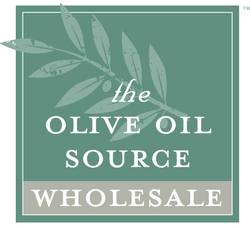 The Olive Oil Source has been the leading supplier of products to the wholesale olive oil industry since its inception in 1998
Santa Ynez, CA (PRWEB) April 12, 2011
The Olive Oil Source, the top ranked olive oil industry website, announced today the launch of its latest online venture, The Olive Oil Source's online Wholesale Store. This dedicated business-to-business website represents the next phase of transformation for The Olive Oil Source by providing a new interface and user-friendly features designed to enhance the wholesale trade customer experience.
The Olive Oil Source's online Wholesale Store features a full array of specialized wholesale products for olive oil professionals, from gourmet bulk extra virgin olive oils and vinegars to glass bottles and professional harvesting equipment, all personally selected by the same award-winning team that has served the olive oil industry for years.
"Since last year's opening of the retail site, The Olive Oil Source's online Boutique, we recognized the need to improve the wholesale experience as well. We took a lot of guidance from customers and site visitors in designing its new features," stated Antoinette Addison, VP Business Operations.
As a result, The Olive Oil Sources new Wholesale Store offers:

Exclusive access for professionals
Simple creation of customer accounts
Easy online registration of business information
Faster checkout
Easy pre-orders and re-orders
"We are inviting new and continuing customers alike to celebrate this milestone with us by offering a one-time 10% discount on non-food items to everyone who opens an account this month in our new online store. The coupon is valid through June 30, 2011," she added.
Unlike many aggregate-wholesale sites, the products offered by The Olive Oil Source Wholesale Store have been assembled by a hands-on experienced team. "The Olive Oil Source has been the leading supplier of products to the wholesale olive oil industry since its inception in 1998. Our long-standing reputation for quality products servicing the trade industry has been the hallmark of our company. We are growers and producers of extra virgin olive oil ourselves, so we have a deep understanding of the needs of this market", said Shawn Addison, President.
The Olive Oil Source now provides a wealth of information and products through three connected "sister" sites – the information site, http://www.oliveoilsource.com; the wholesale store, http://www.wholesale.oliveoilsource.com; and the retail Boutique, http://www.boutique.oliveoilsource.com.
"We could never have created this fantastic suite of sites without the tremendous contributions of our world-class web team, including designers Michaela Kalff and Laura Segal of KS Creative and web developers, Jean-Pierre and Mary Dautricourt. The new design of the Wholesale Store will allow us to help customers in the selection process with smart-choice technology and to continually add new products", stated Addison.
About The Olive Oil Source
The Olive Oil Source is the most comprehensive olive oil resource for information, trends, and products on everything related to olive oil. Producers seeking information on the latest commercial equipment, retailers looking to source extra virgin olive oil related products, and consumers interested in the latest trends in extra virgin olive oil will find "Everything but the Olive" at The Olive Oil Source.
The Olive Oil Source is owned and operated by Shawn and Antoinette Addison who have graduate education degrees in agricultural sciences and economics from Ecole Nationale d'Agronomie in France and from Stanford University and manage their own organic olive orchard and mill in the Santa Ynez Valley. They are among a select group of industry experts able to provide customers with information and products based on both current research and field experience. For more information about The Olive Oil Source, visit About Us at The Olive Oil Source.
###