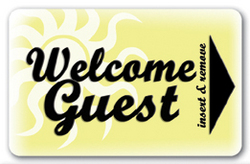 We are extremely excited about the opportunities this third location provides
Stillwater, OK (PRWEB) April 11, 2011
CLS Plasticard announced today plans to build a second facility in Perkins, OK.
The additional facility will increase capabilities for hotel key cards and gift card printing.
CLS Plasticard plans to give long-term viability to this plant by gradually substituting some production volumes from it Teslin card printing facility in Bixby, OK.
"We are extremely excited about the opportunities this third location provides," said CLS , VP Bryan Mark Kinney . Kinney went on to say, "We believe this will make us a more competitive company and will definitely benefit our clients".
CLS Plasticard® has long been known for its high-end, durable plastic card products, including membership cards, hotel key cards, gift cards, fundraising cards, key-tags and more.
# # #