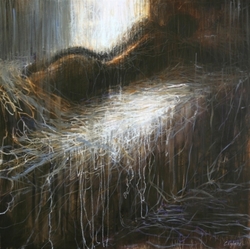 Artists were featured from eighteen countries and thirty U.S. states. During the online voting segment over 10,000 votes were cast across the five categories.
New York, NY (PRWEB) April 13, 2011
The 5th annual international competitions have come to a close and with the panelist review this past week, we have the winners of Clash of the Artists 2011. Artists were featured from eighteen countries and thirty U.S. states. It was the most diverse Clash of the Artists yet.
During the 5 week online voting segment over 10,000 votes were cast across four categories including visual art, fashion, music and creative.
AFP is pleased to announce the following winners:
Visual Arts: 1st place, Cameron Schmitz (Vergennes, Vermont)
Alex Emmart of Mighty Tanaka Gallery: "The modern realist work highlights the notion of dreams and the transition between the waking world and a dream like state. Much like a veil between two worlds."
Fashion: 1st place, Ricardo Ramos (Berlin, Germany)
Lauren Sherman, Fashionista.com: "Ricardo's work is both directional and wearable at once."
Music: 1st place: Cosmo Frequency (Salt Lake City, Utah)
D.L. Byron, Zen Archer Records: "Paul Martinson is the new 'Vangelis.' I enjoyed all three tracks. They showed melody and good structure not often found in a genre such as this. Very Cool Stuff!"
Creative: 1st place, Paula Collins (New York, NY)
Allyson Jacobs, Art For Progress: "Paula's work with materials such as brass and copper materialize into beautiful cuffs that are original, bold and natural."
Please take a few minutes and explore the winning artists' and honorable mentions' work.
The showcase events will take place on Friday, May 13th and Saturday, May 14th at Headquarter's Gallery in Tribeca, NYC. On Friday evening AFP will host the opening of the visual art exhibition followed by a night of live music and fashion on Saturday night. The events will serve as the organization's major fundraiser for it's art education program. Tickets and more details will be available on April 18th by visiting artforprogress.org.
Special thanks to our panelists: Laurence GARTEL, Digitial Media Artist; Natalie Kates, Style Curator; Alex Emmart, Owner/Curator, Mighty Tanaka Gallery; Jodi Melfi, absolutearts.com; Grace Jones, Publicist, Tell All Your Friends Music Publicity and Management; D.L. Byron, Zen Archer Music Publishing; Lauren Sherman, Editor, Fashionista.com; Michelle Alleyne, Owner, M Shop NYC; and Allyson Jacobs, Fashion Director, Art For Progress.
Art For Progress (AFP) is a 501(c)3 non profit arts organization committed to the cultivation and support of emerging artists working in diverse genres: the visual arts, fashion, music, film, and new media. Based in New York City, AFP seeks to increase the visibility of talented artists, to raise awareness of the importance of arts education in public schools, and to support those arts through its comprehensive arts education program.
Art For Progress, "Creative Culture Accelerating Social Change"
###