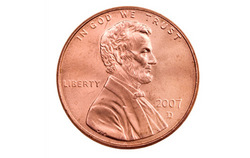 I use these auction sites to purchase products at a discount and then I sell them online to make a profit. Pretty much anyone can do it if they have the patience and know the right strategies to use
Beverly Hills, CA (PRWEB) April 25, 2011
Penny auction sites are promising consumers the ability to purchase brand new products at super low prices. And a new website called Penny Auctions Review has just launched in the hopes that it will help consumers decide on which penny auction websites are the best to use, and which strategies to employ.
So here's the lowdown on how penny auctions work. Penny auction sites allow people to purchase packs of bids that usually range in price from $0.50 per bid to $0.85 per bid. Keep in mind that for most of these sites, bids aren't refundable. Penny auction sites then proceed to sell high tech electronic products like iPads, iPhones, and new flatscreen television sets as well smaller items like gift cards. All the prices start at one cent, and every bid placed by a user increases the price by one penny (hence the name). The auctions also have a countdown timer that gets 10-20 seconds added onto it every time a bid is placed. The goal of a penny auction is to be the last person placing a bid before the timer runs out. The winner can then purchase the product at the final auction price plus any additional shipping charges.
This type of auction allows customers to have a chance to purchase new products at much lower prices than they can expect in typical retail stores. However, there are also different strategies consumers are using in order to have better chances of winning. For instance, some expert bidders wait until the very last second before they place their bids, while others attempt to develop a reputation to scare off competitors. A new website called Penny Auctions Review provides customers with helpful strategies and also allows consumers to rate different penny auction sites.
One thing is clear though, many of the deals found on these penny auction sites, are deals that can't be found anywhere else. For instance, people have been able to win brand new iPad 2's at less than $42. However, as with anything, caution should be used before getting involved in these types of auctions.
Nevertheless, there are people known as power bidders on penny auction sites that are using their ability to win these auctions, to make a full time living from the comfort of their home. They win high tech electronic products at low prices, and then proceed to sell them on sites like Craigslist and eBay at a significant markups. One penny auction player named Gil Watson recently said, "I use these auction sites to purchase products at a discount and then I sell them online to make a profit. Pretty much anyone can do it if they have the patience and know the right strategies to use".
The recent launch of a website called Penny Auctions Review has led to people posting up reviews and strategies about which penny auction sites to use, and which strategies to implement. The website is also calling for more self-regulation in the penny auction industry to ensure that consumers don't get duped by less than ethical websites.
# # #