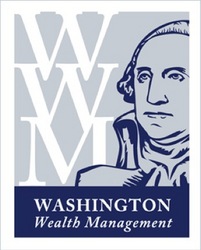 Jordan's addition to the team ramps up our ability to respond to the tremendous interest in our innovative platform we've received from FA's.
Middleburg, VA (PRWEB) April 12, 2011
Washington Wealth Management, LLC is pleased to announce that Jordan Ball, a veteran of the financial services industry with more 45 years of experience has joined the firm as a Regional Vice President for the firm's newly launched Richmond office. Mr. Ball's extensive experience includes serving as the Senior Managing Director of Scott & Stringfellow's Richmond office for 11 years, before retiring in 2007 and becoming an independent contractor to the firm, a role he held for past four years. Before his employment at Scott & Stringfellow, Mr. Ball was with Paine Webber for 34 years, where he held several senior management positions including Regional Vice President for the firm's Washington, DC; Richmond, VA; and Birmingham, AL offices at different points of his career.
Washington Wealth Management Founder and CEO Tony Sirianni remarked, "Jordan's addition to the team ramps up our ability to respond to the tremendous interest in our innovative platform we've received from FA's." A key component to Washington Wealth Management's strategy of creating an independent branch network of advisers is having in place Regional and Branch Managers that can support and guide advisers on a day-to-day basis. On Jordan Ball filling the role of Regional Manager for the Richmond area, Mr. Sirianni remarked, "He brings a wealth of sales and management experience, and is uniquely qualified to work with advisers through the transition process, helping them utilize the full capabilities of the platform, and making sure they are aware of all the new offerings and services that are available to them and their clients."
Regarding his decision to join the firm, Mr. Ball remarked, "I am excited to be in on the ground floor of something that is transformational to the industry. For top producers, the idea of becoming independent has always been alluring, but oftentimes the costs were too high and the process too difficult. The platform that Tony Sirianni and his team at Washington Wealth Management have established, and the Adviser Transition Program they have in place allows advisers to realize that dream through a simple and painless process." Mr. Ball went on to explain, "At this point in my career, I am thrilled to be able to work with advisers that are in, or moving into the prime of their careers ¬– and to help them realize the full potential of their efforts by transitioning to independence is quite rewarding for me."
Washington Wealth Management, LLC, a Registered Investment Adviser (RIA) was created to offer financial advisers the opportunity to break away from the traditional wirehouse relationship, something more and more advisers are exploring these days. The firm's Advisor Transition Program makes the transition to independence as simple and painless as possible. The program provides an entire team devoted to assisting and supporting the adviser through the process of transitioning and ownership of their own book of business ¬– covering most of the costs and eliminating many of the hassles that typically prevent advisers from going out on their own.
The Richmond branch, opened in March, 2011, is Washington Wealth Management's second branch to open since the firm's launch in December, 2010. Mr. Ross Wilkinson, Director of Development for Washington Wealth Management said, "Jordan's vast experience will allow us to quickly develop our new Richmond branch. His efforts are going to allow us to not only grow our presence in the Richmond area, but also help us establish additional branch offices in other parts of the Southeast and beyond."
About Washington Wealth Management
Headquartered in Middleburg, Virginia, Washington Wealth Management is an independent Registered Investment Adviser, established to create a branch network of independent financial advisers. The firm offers advisers the opportunity to become their own boss and take ownership in their business, and provides them and their clients with access to a full set of investment products and services. Advisers at Washington Wealth Management are part of an organization that encourages collaboration and idea sharing, a culture that values them as individuals, and cares about the individual client.
Mr. Sirianni is a 20-year financial services veteran who has held sales and executive management roles with firms such as Oppenheimer, Merrill Lynch, Legg Mason, and Morgan Stanley Smith Barney. Mr. Sirianni has a JD Law Degree from N.Y Law School, a Masters from the City University of New York, and a Bachelors from Trinity College. Mr. Wilkinson's career spans more than 25 years, with roles in brokerage operations, compliance, technical training, sales and management experience at firms such as Merrill Lynch and Morgan Stanley Smith Barney. With nearly 50 years of combined experience, Mr. Sirianni and Mr. Wilkinson work with advisers on a day-to-day basis, helping them develop their business plans and refine investment strategies for their clients, and meet with current and prospective clients.
###