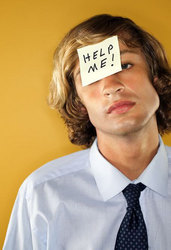 "The boss rejects most if not all ideas, but months later the same idea might come back passed off as his own."
Overland Park, KS (PRWEB) April 13, 2011
According to a recent survey conducted by Persuadable Research Corporation, 25% of respondents are not satisfied with their current boss. While this does not represent a majority of workers, it does represent one out of four people who wish they had it better. For these people, many reasons were cited for either not being happy with their bosses or their jobs.
When asked to elaborate as to why some felt that his or her boss was not qualified to hold his or her position, many respondents stated that their boss lacked people skills. Beyond that, some felt their boss didn't have enough experience. A smaller number simply thought their boss wasn't intelligent enough or educated enough to be in charge. Additionally, 55% strongly agree that a good boss should understand group dynamics.
There are definitely some do's and don'ts when it comes to being a good boss. Some claimed that their boss would take credit for other's work. Perhaps, worse than that, 11% felt their boss acted unethically, 16% displayed favoritism and another 16% didn't take responsibility for problems. A significant number, 14%, said their boss plays politics in the workplace. Lastly, 12% stated that their boss belittles them in front of others. The same number, 12%, cite their boss for the main reason for actually disliking their job. Indeed, there is room for improvement.
Employee Surveys are an excellent way to take the pulse of the company according to a large majority of respondents. However, an overwhelming 79% felt that a third party research company should be in charge of the surveys to promote employee honesty and the accuracy of data. In fact, 48% believed that employees would not give their honest opinion on an internally managed survey. Also, around 2 in 5 feel that employees just want to make their divisions or departments look better via an employee survey. This reiterates the need for employee surveys to be conducted by a professional market research company that can capture the true feelings of employees and account for biases, if any.
It seems that if businesses want to improve employee morale and quite possibly increase productivity, an employee survey may be just what the doctor ordered. However, that survey would have to be done with sincerity and conducted by an outside company for employees to fully trust the data, according to the Persuadable Research survey. Moreover, results would need to be acted upon in a professional and careful way to inspire confidence among employees. Sharing the data and creating an action plan can be rewarding for employees and will reinforce their desire to engage in future surveys.
For more information about Online Market Research contact Persuadable Research Corporation. To get paid to take online surveys visit our panel site at Rocket Powered Surveys.
###