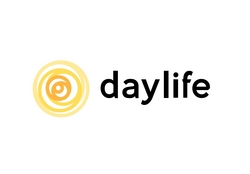 "In a world of paid, owned, and earned media, marketers are increasingly called on to become content creators and distributors," said Rishad Tobaccowala, Chief Strategy and Innovation Officer of VivaKi.
San Francisco and New York (PRWEB) April 12, 2011
As marketing evolves into a more publisher-oriented role to better engage audiences, there's increasing need for technology solutions for a wide range of publishing activities. Daylife, a New York-based start-up serving many of the world's largest traditional and emerging publishers, will now address this transformation in marketing with a new pubOS industry Web site, its existing solution set, and a coming array of new products.
"In a world of paid, owned, and earned media, marketers are increasingly called on to become content creators and distributors," said Rishad Tobaccowala, Chief Strategy and Innovation Officer of VivaKi. "In order to do so cost-effectively and at scale there is a need for easy-to-deploy technologies, which is why the emergence of the pubOS – and companies in the space like Daylife – makes sense and is so exciting."
In the same way advertising technology became more agile and moved to the cloud, publishing technologies, or publishing operating systems (pubOS), are doing the same. To help marketing professionals better understand the pubOS space and how related technologies can help them, Daylife is introducing a new site, pubOS.org. You can learn more about Daylife and pubOS by visiting the Daylife booth in the Ad:Tech San Francisco Expo.
"Marketing professionals face an increasingly fragmented media landscape, a growing array of devices and form factors, and a huge number of distribution channels," said Upendra Shardanand, CEO and co-founder of Daylife. "At the same time, they're tasked with creating constantly updating destination Web sites and mobile apps for better customer engagement through initiatives like movement marketing – all of which mean marketers must act like traditional publishers and broadcasters, but with a strong social twist. As a result, marketers are looking for the most efficient and effective means to embrace this new role."
Daylife Smart Publishing Solutions enable marketing professionals to meet the evolving demands that come from an increasingly social, always-on marketplace, all while delivering more demand generation, lead generation and churn reduction.
Daylife solutions enables marketers to:

Automatically aggregate content from across an extended enterprise while Daylife algorithms analyze it to understand the content type, categories the content fits within, its relationship to other content, and more;
Access millions of pieces of free, fair use content in the Daylife Smart Media Cloud to augment proprietary content;
Bring together the variety of voices from social broadcast channels like Twitter; and
Subscribe to high quality third-party media, such as Getty Images, AP and Reuters.
Using Daylife curatorial tools, all this content is then delivered to beautifully-rendered, embeddable features for use in any marketing channel, including Web sites, microsites, newsletters, and more. Features include:

Smart Ads for constantly updating, curated ad units serving fresh content on any given subject matter from one or a number of sources
Smart Galleries for photo presentations
Smart Video for curated collections of fresh video from many sources
Smart Headlines highlighting news headlines, snippets, and thumbnails
Smart Social aggregating curated voices from a variety of social graphs around specific topics
Smart Topics for whole pages of multiple media on a specific idea
Smart Timelines and Smart Quotes, delivering highly graphical, interactive features that increase time-on-page and social sharing
Brand marketers are already using Daylife solutions for better, more efficient and effective audience engagement include NASCAR, Thomson Reuters, GE, and Purina among others. They join an impressive roster of traditional and emerging publishers such as USA Today, Forbes, Sky News, Daily Candy, Mashable, and more than 70 others.
"Daylife will be at Ad:Tech in San Francisco for the first time to more fully introduce our Smart Publishing Solutions to marketing professionals," said Shardanand. "We'll also launch our new pubOS.org site to help educate the marketplace about the central role Daylife and other players in the pubOS universe can play in achieving a company's marketing objectives."
ABOUT DAYLIFE
Daylife provides cloud-based Smart Publishing Solutions to established, emerging, and brand publishers to make publishing more efficient, effective, and profitable. Learn more at daylife.com.
###