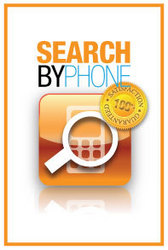 We understand information is essential, SearchByPhone.com provides you with the right information and offers a free public database built by our community of users to report those unwanted calls.
Bellevue, WA (PRWEB) April 13, 2011
SearchByPhone.com, a community based website dedicated to empowering consumers with information about the sources of unwanted calls, today announced the launch of its site. By providing a reverse phone directory with access to the most current state and local public records, SearchByPhone.com assists consumers who are searching for information about people and businesses. In addition to providing critical phone information, SearchByPhone.com has built a community where users can expose and report unwanted calls.
With SearchByPhone.com users have access to the following features:
Identify Callers by a landline or a cell phone number
With just a phone number consumers can enter that number on SearchByPhone.com and the website goes to work, returning available contact information for the individual or business. Once the contact information is obtained SearchByPhone.com allows users to search for additional information including street address, address history, alternative phone numbers and provides an option to purchase a full background check with detailed information. As a reverse lookup phone directory, SearchByPhone.com offers a visual map to view area codes by State. The service includes links to State public records for fast and easy access to important information. There are many uses for SearchByPhone.com directory; we'll let you decide which is best for you.
Report an unwanted or harassing caller
Simply fill out a complaint form on SearchByPhone.com and that number and caller information will be added to SearchByPhone.com's growing database, which in turn helps others receiving the same unwanted calls. Reporting an unwanted or harassing caller is free and your information is made public with everyone in the community made aware to the information.
News and Information to assist in your Search
SearchByPhone.com offers a News section with articles to assist consumers with finding the right information. New articles are published periodically to help educate and enhance the search experience providing information related to people and businesses.
About
SearchByPhone.com provides users with the tools to effectively look up phone numbers related to area codes or geographic locations. SearchByPhone.com's reverse phone directory allows consumers access the most current public records and aids in daily searches for information about individuals and businesses and businesses. SearchByPhone.com is committed to providing consumers with accurate, timely information.
Media Contact
Eddie Yip
425 293-9324
http://www.Searchbyphone.com
###