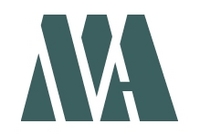 The interest and response we are getting from 401(k) professionals is enormous – both on the plan and record keeping side as well as the investment side.
(PRWEB) April 12, 2011
Mid Atlantic Trust Company (MATC), is pleased to announce third party administrator DailyAccess Corporation has signed on to begin utilizing the firm's ModelxChangeSM platform to incorporate two model portfolios from CLS Investments, LLC into its offering to retirement plans. The model portfolios from CLS Investments that will be incorporated into the offering are the he CLS Wealth Accumulation/Principal Guard AdvisorOne Models and the CLS ETF Models.
ModelxChange is the first platform of its kind that allows 401(k) professionals to seamlessly incorporate investment models into a retirement plan, all through a single, web-based interface. The platform streamlines the process for plan record keepers of integrating and processing model portfolios into a retirement plan, automating many of the steps and eliminating many of the complexities that typically exist with this process. Tommy Thomasson, CEO of DailyAccess commented: "When we first heard that MATC was launching ModelxChange, we were extremely excited about the implications it could have for our clients and our firm. The platform directly enhances our capabilities, allowing us to efficiently process managed model portfolios, and improve the delivery of services to our clients. And the model portfolios can be included in daily valued retirement plans since we, as a record keeper, can process their portfolios much more efficiently through our recordkeeping system. The cost savings to plan sponsors, financial advisors, DailyAccess and ultimately to retirement plan participants is the obvious advantage we see in using of this platform."
For the professional money manager, ModelxChange uniquely provides a single system for the creation, execution and on-going management of investment models for the 401(k) marketplace. Through its easy-to-use interface, managers can set-up and manage their investment models on ModelxChange, and then deliver those models and any investment changes to each individual 401(k) plan automatically. Ryan Byrne, V.P. of Business Development for CLS Investments, LLC explained that "with ModelxChange, we now have the ability to trade just once whenever we make a change to a model. All plans utilizing our models through any 401(k) record keeper are updated simultaneously, saving us a lot of time and hassle. We can also easily track billing for each plan on an automated basis, and this coupled with other significant cost saving features of ModelxChange allow us to deliver a much more cost efficient product to the participants."
Tim Friday, Group CEO of Mid Atlantic Capital Group said, "the interest and response we are getting from 401(k) professionals is enormous – both on the plan and record keeping side as well as the investment side. ModelxChange makes it much more efficient for the manager to deliver and update the model, for the record keepers to process the models within the plan, and ultimately it provides the advisor with a new investment option they can offer to better meet the plan participants' needs."
Mid Atlantic announced the launch of ModelxChange in December of 2010, and in January released the names of the initial firms that provide the model portfolios on the platform. In addition to CLS Investments, ModelxChange also offers model portfolios from 3D Asset Management, Beaumont Financial Partners, Dorsey Wright Money Management, Clark Capital Management Group, Fund Evaluation Group, Horizon Investments, Integrated Capital Management and JAForlines Global.
About Mid Atlantic Trust Company:
Mid Atlantic Trust Company (MATC) is an independent expert in trust & custody solutions for retirement plans. They provide innovative solutions to thousands of plans and safeguard billions of dollars. They, along with the other Mid Atlantic companies, provide a broad array of sophisticated financial products, support services and technology to a select group of financial organizations. They provide first-class service to their clientele, which consists of teamwork, innovation and reliability. Through its continual improvement process, Mid Atlantic is dedicated to meeting the increasing requirements of the marketplace in the years ahead.
About CLS Investments, LLC
CLS Investments, one of the largest third-party money managers in the U.S., specializes in delivering innovative Risk Budgeted strategies through multiple investment vehicles, using a disciplined approach and unique methodology in order to identify risk budgets according to financial goals, risk tolerance and time horizon.
About DailyAccess Corporation
DailyAccess Corporation delivers the Diamond Standard: A comprehensive suite of integrated and easy-to-use employee benefit plan services supported by solutions-based technologies and personalized client service. The suite of employee plan services includes; defined contribution plans, defined benefit plans, cash balance plans, non-qualified plans, flexible health plan benefits; actuarial services, and investment advisory services through its wholly-owned subsidiary, InterServ®, LLC; group benefit advisory services through its wholly-owned subsidiary, Resolution Benefits Design, LLC. All services are available as comprehensive integrated benefits packages or as individual components.
###