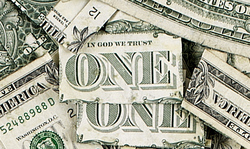 Trump Portrait Made Entirely Out of Folded US Currency
Salt Lake City, UT (PRWEB) April 12, 2011
Sean Diediker, a leading Utah artist, has created a new series of artwork made entirely out of folded, uncut dollar bills. The series features several former presidents, President Obama, and most recently, Donald Trump. Using nothing but his hands and roughly $1400 in one dollar bills, he used strategic folds to create a value scale representing the likeness of 2012 GOP potential and mega-mogul Donald Trump.
To learn more about the Trump piece, watch Diediker's YouTube video titled Trump Portrait Made Entirely Out of Folded US Currency:
http://www.youtube.com/watch?v=dzdhktRGmFA
Diediker's art was recently chronicled in a book titled The Wax Onion: The Art of Sean Diediker, which was released last fall.
Diediker is an acclaimed artist who began his career in Utah. His artwork is on exhibit at museums and galleries nationwide. He has been commissioned widely, including recent work for President Obama. Diediker divides his time between Utah and Australia.
Contact Information:
Sean Diediker
1189 South, 1920 East
Spanish Fork, Utah 84660
1.801.376.9502
sean(at)bigplanet(dot)com
http://www.diediker.com
# # #