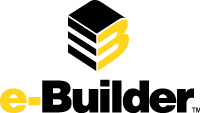 We strive to expose students as best we can to real world applications, and the technology they will encounter. This type of software is being used by most owners, so familiarizing them with this technology helps them and their future employers
Fort Lauderdale, FL (PRWEB) April 13, 2011
e-Builder, the leading provider of integrated capital program and construction management software, announced today that The McWhorter School of Building Science at Auburn University has selected e-Builder Enterprise for use in its project management curriculum.
Building Science is a multi-disciplinary program which combines a significant technical education with a broad background in business management. Auburn's construction program is unique due to its leading edge information technology applications emphasis. This combination provides graduates a comprehensive foundation for success. "We strive to expose students as best we can to real world applications, and the technology they will encounter. This type of software is being used by most owners, so familiarizing them with this technology helps them and their future employers" said Darren Olsen, Professor at the McWhorter School of Building Science.
Undergraduate students participating in the Fall 2011 semester and forward will be exposed to one of the industry's most comprehensive project management solutions. Since owners are demanding the use of this type of collaborative technology, these students are gaining a competitive advantage when entering the workforce. e-Builder, based 100% on "the cloud", integrates the most advanced cost management, document management, bid management, capital project planning, and process automation capabilities in one easy-to-deploy software.
"There are many systems the School of Building Science could have chosen from, so we are humbled that the Faculty felt strongly enough about e-Builder to include it within their core construction curriculum" said Jonathan Antevy, e-Builder CEO.
About Auburn University
The McWhorter School of Building Science at Auburn (BSCI) established in 1947, is the second oldest construction education program in the United States. The program has more than 3,000 graduates located worldwide, including many who lead the construction industry in the Southeast U.S. The school is currently made up of 18 full-time faculty members, approximately 600 undergraduate students and 50 graduate students. BSCI maintains a proud tradition of practical and professional construction education, offering both Bachelor and Master's Degrees in Building Construction. It is a leader in exploring Information Technology applications in construction and construction education. BSCI is accredited by the American Council for Construction Education and is an active member of the Associated Schools of Construction.
About e-Builder
e-Builder is the leading provider of integrated capital program and construction management software for top facility owners and the companies that act on their behalf. The company's flagship product, e-Builder Enterprise, improves capital project execution, resulting in increased productivity and quality, reduced cost, and faster project delivery. Since 1995, e-Builder's technology leadership and construction industry focus has provided thousands of global companies, government agencies, and healthcare and educational institutions managing billions of dollars in capital programs with solutions to improve the plan, build, and operate lifecycle. The company is privately held and headquartered in Fort Lauderdale, Florida. For more information, visit http://www.e-Builder.net.
###