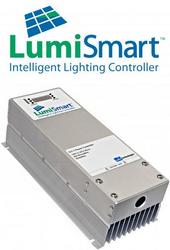 We are thrilled Cavet Technologies has received this recognition from important Canadian institution.
(PRWEB) April 13, 2011
Cavet Technologies Inc. today announced it is a winner of the 2010 Innovations@Work Awards. Cavet Technologies was recognized for its innovation of LumiSmart ILC, an intelligent lighting controller and the company's flagship product.
The awards, presented by Rogers and PROFIT Magazine, celebrate the ideas that move Canada forward. Open to Canadian companies with up to 20 employees, the awards recognize small businesses for their outstanding innovation. The 2010 program marks the 4th annual Innovations@Work Awards.
"We are thrilled Cavet Technologies has received this recognition from important Canadian institution," said Albert Behr, President and CEO for Cavet Technologies. "While we are proud to produce a product in Canada that serves the world, it is an honour to receive such acknowledgement from our home territory."
LumiSmart ILC is the first of a new class of Smart Grid-enabled lighting controllers that provide microprocessor-driven adaptive control of lighting circuits to reduce power consumption while providing an instant 30 per cent or more power reduction without replacing any existing lamps, ballasts or fixtures. LumiSmart ILC also helps reduce carbon emissions by actively reducing energy consumption at the source, and therefore minimizes strain on the electrical grid. This decrease in carbon footprint results in a reduction in greenhouses gases released into the atmosphere.
About Rogers Communications Inc.
Rogers is a diversified public Canadian communications and media company. We are Canada's largest provider of wireless voice and data communications services and one of Canada's leading providers of cable television, high-speed Internet and telephony services. Through Rogers Media we are engaged in radio and television broadcasting, televised shopping, magazines and trade publications, and sports entertainment. For further information about the Rogers group of companies, please visit http://www.rogers.com.
About PROFIT Magazine
PROFIT: Your Guide to Business Success is Canada's preeminent publication dedicated to the management issues and opportunities facing small and mid-sized businesses. For 29 years, Canadian entrepreneurs and senior managers across a vast array of economic sectors have remained loyal to PROFIT because it's a timely and reliable source of actionable information that helps them achieve business success and get the recognition they deserve for generating positive economic and social change. Visit PROFIT online at http://www.profitguide.com.
About Cavet Technologies Inc.
Cavet Technologies Inc. is a leading-edge cleantech company that brings innovative intelligent lighting products to market that maximizes energy savings and provides industry-leading returns on investment. Available through its broad network of distribution partners worldwide, Cavet's flagship product is the award-winning LumiSmart ILC™, Intelligent Lighting Controller. LumiSmart ILC helps commercial and industrial customers dramatically reduce lighting costs by a minimum of 30 percent without replacing any existing lights, ballasts, or lighting infrastructure. Cavet Technologies is the proud winner of the Canadian Advanced Technology Alliance (CATA) Technology Commercialization Award, Corporate Knights Next 10, CleanTech North's Company of the Year, Canadian Manufacturers and Exporters (CME) and the National Research Council-Industrial Research Assistance Program (NRC-IRAP) Ontario Regional Awards for New Technology and Deloitte's Green 15 Award, part of the 2010 Deloitte Technology Fast 50™. For more information about Cavet Technologies, please visit http://www.cavettech.com.
###