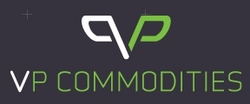 (PRWeb UK) April 14, 2011
It has been announced that UK land investment has been of great interest amongst BRIC (Brazil, Russia, India and China) countries with emerging economies. Vinci Partners Commodities have revealed the statistics after an initial enquiry into the countries that have been investing in UK land.
The recent news comes at a time when western economies have shown limited signs of growth. In comparison, in countries like China where the economy is thriving, foreign investors are looking to take advantage of the western economic status and diversify their own investment portfolio by investing in tangible assets overseas.
This trend has seen countries like China show a great deal of interest in UK land investment, as confirmed by VP Commodities. They have revealed that in the last month, Brazil, Russia, India and most notably China are amongst the countries that have visited the website and enquired about land investment. China topped the list, accounting for more than 16% of total traffic to the website. The number of total visits from China superseded the number of UK visits by more than double.
Joanna Riley, Portfolio Manager at VP Commodities believes the actual enquires made from foreign countries signifies changing times, "Aside from web traffic, the number of people who actually enquire about making an investment is very telling. China tops the list, with the UK and India following. Chinese investors make just under double the amount of enquires with us than UK investors. The number of investors who are enquiring with us from China seems to reflect their emerging fortunes."
"In particular investors from Beijing and Shanghai are showing interest in this tangible asset. They seem to be concentrating on buying land that has recently been given planning permission. Purchasing this type of land, and developing it for residential or commercial reasons will significantly increase its value", explains Joanna.
Whilst UK and US investors seem to be laying dormant, it appears the diversification of investment portfolios lay in the hands of BRIC countries, most notably China. With a forecasted growth of land values of a further 16% by 2012 (according to the Chartered Institute of Surveyors), an investment in such a tangible asset certainly seems to be a popular and potentially lucrative option.
Notes for the editor:
Vinci Partners Commodities are a successful land investment firm located in the City of London. VP Commodities specialise in the acquisition and sale of strategic land sites throughout the UK and Europe. Land investment lets professional investors diversify their portfolio into tangible asset investments through the purchase of strategic land and land with planning permission for maximum returns.
# # #