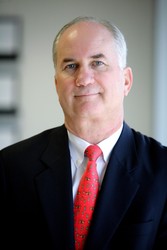 Acquiring critical site data and photos to identify and quantify the issues is essential to thoughtful, cost-effective implementation strategies, said Rick Davis, CEO, DAVACO.
Dallas, TX (PRWEB) April 15, 2011
DAVACO, Inc. (http://www.davacoinc.com), the national leading provider of retail and restaurant services, recently announced that the company is partnering with their clients to execute safety audits across stores and restaurants, nationwide. Designed to assess a variety of exterior and interior components, retail and restaurant chains are taking a proactive approach to identifying potentially hazardous structural, equipment or fixture concerns at the store or restaurant site. Based on audits, brands can accurately assess the course of action to correct. These safety issues are typically a result of normal wear-and-tear over time; poor maintenance; or deterioration and defects, caused by extreme weather conditions, unusual circumstances or faulty installation.
"Surveying each site location, before an incident occurs, is not only a responsible approach to customer service and store/restaurant integrity, but it provides the insight needed to develop a comprehensive, action plan to prevent and rectify safety factors," said Rick Davis, CEO, DAVACO. "Acquiring critical site data and photos to identify and quantify the issues is essential to thoughtful, cost-effective implementation strategies. Plus, by removing the potential for injury in each location, retailers and restaurants are saving immeasurable dollars associated with workers' compensation, potential legal action and inefficiencies with 'one location at a time' corrections."
But, the company says, the most important reason for safety audits is the potential to save lives and reduce injuries to consumers or employees.
DAVACO collaborates with its clients to develop the scope and requirements for their safety audit, focusing on the specific concerns/needs of the program. The company then assembles a team of trained DAVACO professionals to assess each store location across the country. All store/restaurant data is collected using DAVACO's ClearThread technologies and aggregated on the clients' customized, secure portal.
Once the data is analyzed, DAVACO works with its clients to manage and execute the changes on a national level. "In many cases, the most effective execution plan utilizes a phased approach that prioritizes the locations with the most or the highest risk issues first," said Davis. "Then, in cases where there are less immediate concerns, we can include these locations into an efficient remediation plan. In addition, our clients will have documentation throughout the process which starts with assessing the need all the way through final close-out when safety concern is corrected. For added efficiencies, clients may also combine safety corrections with another program or site visit; they may need to source new fixtures/equipment to address the safety issues; or they may use this opportunity to replace old equipment and integrate a new corporate initiative, like 'green'."
For more information on DAVACO's safety audits or for a comprehensive list of services, email at info(at)davacoinc(dot)com.
About DAVACO, Inc.
DAVACO, Inc. the national leading provider of retail services, specializes in the quality management and execution of high-volume rollouts, retrofits, resets, right-sizing, in-store merchandising, shop-in-shops and associated logistics and consolidation. DAVACO offers a comprehensive range of services that helps retailers maximize brand presence and profitability at retail. Services include: ▪ Rollouts, retrofits, resets and remodels ▪ Fixture and graphics installations ▪ Project management ▪ Hard- and soft-line merchandising ▪ Site and marketing surveys ▪ Logistics and consolidation ▪ Design services ▪ Special initiatives. Founded in 1990, the company is based in Dallas, Texas, with W-2 employees located across the country. For more information, visit http://www.davacoinc.com.
# # #