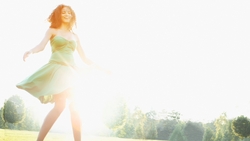 Many of my patients show signs of severe sun damage—premature wrinkling, hyperpigmentation, melasma, skin cancer—that may have been prevented through the daily application of a sunscreen," explains dermatologist Julie Pena M.D.
Franklin, TN (PRWEB) April 21, 2011
What makes one sunscreen better than another? Is it a high SPF? Dual UVA and UVB protection? What about physical versus chemical ingredients? Or is it something else entirely? With the plethora of sunscreens on the market today, how do you pick the right one?
"Many of my patients show signs of severe sun damage—premature wrinkling, hyperpigmentation, melasma, skin cancer—that may have been prevented through the daily application of a sunscreen," explains dermatologist Julie Pena M.D., and CEO of Likewise Skincare. "Many insist they don't spend time in the sun, not realizing that they are getting a large dose of it every day—through the windshield while driving to work, the grocery store, or running errands. And still, most of my patients don't want to wear sunscreen because it means adding yet another product to their skincare regimen. Plus, they don't like the heavy feeling and sticky film most sunscreens leave on their skin."
How do you find a product that you can happily live with every day? Here are Dr. Pena's top 10 tips for picking the right sunscreen.

Match your sunscreen to your skin type. You're more likely to wear it every day if it works with your particular skin type. For example, if you have oily skin, certain ingredients such as azelaic acid can help control oil and blemishes. If you have dry or sensitive skin, a moisturizing sunscreen with niacinamide can help calm dry, irritated skin and reduce redness.
Aim for an SPF of at least 30. But beware, Sun Protection Factor (SPF) doesn't measure the degree of protection from UVB rays per se, but how long it will take for UVB rays to redden skin when using a sunscreen compared to the length of time it would take to redden without sunscreen. An SPF 30 sunscreen protects against 93 percent of UVB rays only—not UVA rays.
Make sure you're covered with broad-spectrum protection against UVA and UVB rays. UVA (UVA1 and UVA2) rays penetrate into the deeper layers of the skin, causing damage at the cellular level. UVB is responsible for surface sunburn, tanning, and along with UVA, contributes to the signs of premature aging. Both play a role in the development of skin cancer.
Read the labels carefully. Not all products labeled "broad-spectrum UVA/UVB protection" provide optimum protection against UVA rays. The four FDA-recognized sunscreen ingredients that provide adequate UVA protection are: zinc oxide, titanium dioxide, ecamsule (mexoryl SX and anthelios SX), and avobenzone (Parsol 1789).
Zero in on zinc oxide. Unlike the chemical sunscreen ingredients ecamsule, which absorbs only UVA1 and avobenzone, which absorbs only UVA2, zinc oxide and titanium create a physical barrier that reflects UV rays away from the skin. However, only zinc oxide effectively blocks UVA1, UVA2 and UVB rays.
Make sure it's micronized. Micronized zinc oxide won't leave you looking ghostly. It won't degrade or lose potency over time and won't produce the skin sensitivities and rashes commonly caused by chemical sunscreens.
Fight the aging effects of the sun with antioxidants. Antioxidants can help protect against free radicals that can age and damage skin. Furthermore, research has shown that when combined with sunscreen, antioxidants may also boost the effectiveness of active sunscreen ingredients.
Get your daily dose of vitamins. A sunscreen containing vitamins B, C, and E can help even out skin tone and texture, decrease hyperpigmentation, and increase collagen production.
Look for a sunscreen that's water resistant, meaning it will stay on longer if you sweat or get wet.
Simplify your beauty regimen with a combination moisturizer and sunscreen. One product that does it all—hydrates, nourishes and protects—will make it easier to use every day.
For more information about UV rays, skin types, sun protection and anti-aging ingredients as well as details on the complete line of Likewise skincare products, please visit: http://www.likewiseskincare.com
Dr. Pena is a board-certified dermatologist and CEO of Likewise Skincare. A graduate of the University of Michigan, Dr. Pena received her medical degree at Northwestern University Medical School and completed her dermatology residency at Southern Illinois University. Dr. Pena opened her practice in Nashville, Tennessee where in addition to cosmetic dermatology, she continues to focus on the diagnosis, prevention and treatment of skin cancer.
If you'd like more information about Likewise products, or to schedule an interview with Dr. Julie Pena, please call Melinda Boumans at 615-778-9546 or email Melinda at: mboumans(at)likewiseskincare(dot)com
###