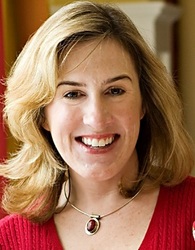 Choosing to take the step from sole proprietorship to an S corporation has many benefits for small business owners
Madison, WI (PRWEB) April 14, 2011
Business owners are always looking for ways to save money—a few dollars here and there can mean the difference between success and failure. BizFilings, a leader in online incorporation services, points out that one of the best cost-saving solutions is little used by entrepreneurs. Forming an S corporation offers a variety of advantages, including lower employment taxes, enhanced personal asset protection, and increased business credibility.
Typically, small business owners perform a multitude of duties from overseeing day-to-day operations to strategic planning. One role commonly overlooked is the role of investor. By forming an S corporation, business owners can reap the benefits of being both an employee and an investor. For compensation, they can legally split their take-home income among salary and dividends. This allows owners to recognize substantial tax savings because their dividend income would not be subject to employment taxes, like salary payments.
Another advantage of S corporation formation is that the dividends are not exposed to double taxation. S corporations are considered pass-through entities for tax purposes. So earnings are not taxed at the corporate level, but are passed directly to the owners and are reported on their individual tax returns.
"Choosing to take the step from sole proprietorship to an S corporation has many benefits for small business owners," says Karen Kobelski, general manager of BizFilings. "Dividing compensation into employment income and investment income can help business owners lower their employment taxes and provide them a financial break they may need to maintain their business."
Kobelski cautions that taxation is only one of the factors to weigh when choosing an entity type. There are a multitude of factors to consider when incorporating a business and it's important small business owners educate themselves on all their options and discuss them with a trusted advisor or professional.
For more information on this topic, and other important benefits of incorporation, visit the BizFilings Online Learning Center.
About BizFilings
BizFilings is a full-service, online incorporation service provider, offering small-business owners a fast, easy and economical way to form a corporation, limited liability company (LLC) or other business structure online or by phone. BizFilings also offers a full range of business filing and compliance products, including nationwide Registered Agent Service, helping keep businesses in compliance with state regulations. BizFilings can be found online at http://www.BizFilings.com. BizFilings is a part of Wolters Kluwer, http://www.wolterskluwer.com, a market-leading global information services company with annual revenues (2010) of €3.6 billion and approximately 19,000 people across Europe, North America, Asia Pacific and Latin America. Wolters Kluwer is headquartered in Alphen aan den Rijn, the Netherlands.
###